Kellie-Jay Keen announces Australian tour including Perth date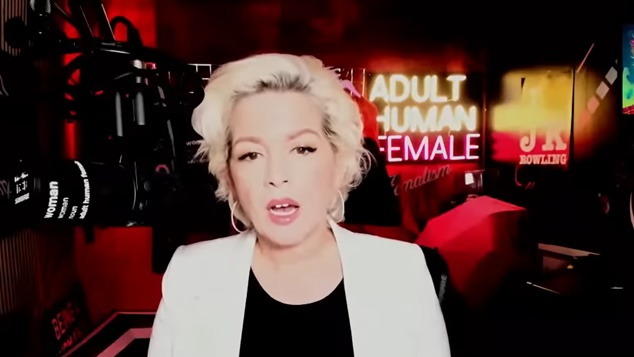 British commentator Kellie-Jay Keen has announced she'll be touring Australia in March and will be appearing in Perth.
The outspoken social commentator has previously been labeled an anti-transgender campaigner after sharing her views opposing transgender people participating in sport that aligns with their gender identity. She has also voiced her opposition to allowing transgender people to have changes to their gender legally recognised.
Keen is also opposed to allowing transgender people to use public bathrooms that align with their gender. The YouTuber also opposes transgender youth being able to access medical treatment. Keen is also opposed to drag performances, especially in locations where they can be viewed by children.
Keen, whose full name is Kellie-Jay Keen-Minshull, appears online as The Posie Parker. On her Twitter account Keen announced that in March she'll be coming to Australia.
"We are coming to Australia and New Zealand." Keen announced on social media, outlining that she'll be in Sydney on 11th March, before appearing in Brisbane the following day and then heading west to Perth for an appearance on 14th March.
She'll then travel to Adelaide for an appearance on 16th March, and then will follow up with an appearance in Melbourne on 18th of March, Hobart on 21st March, and finally a Canberra appearance on 23rd March. Keen will then head to New Zealand for appearance in Auckland and Christchurch.
Keen called her followers to donate funds and volunteer at her events describing her 'Let Women Speak' talk as "free speech event" that everyone is welcome at, whether they agree with her views or not.
When Keen toured the USA in 2022 there were violent protests at some of her appearances. At an appearance in Tacoma, Washington one of her supporters allegedly sprayed protestors with pepper spray leading to the protestors needing medical treatment.
Local transgender advocacy and support group TransFolk of WA has responded to the tour announcement.
"TransFolk of WA supports the broad scientific support and the lived experiences of trans and gender diverse individuals.
"Not everyone may agree with that, but the difference is that TransFolk of WA is committed to and works towards ensuring our communities are valued and supported.
"We hope that individuals who choose to spread violent rhetoric will focus on assisting their own communities instead of damaging others." a spokesperson for the organisation told OUTinPerth.
"In a time where trans and gender-diverse West Australians should be celebrating recent community wins on the abolishment of the Gender Reassignment Board and updates to the Equal Opportunity Act, events like this continue to cause real harm to our already vulnerable community.
"Trans women are women, and we will continue to advocate for our community to ensure their safety and acceptance." TransFolk of WA's spokesperson said.
Graeme Watson 
11-01-23 4:30 Update: Sentences made shorter following reader request. 
---
Do you need some support?
If you are struggling with anxiety or depression, support and counselling are available from:
QLife: 1800 184 527 / qlife.org.au (Webchat 3pm – midnight)
QLife are a counselling and referral service for LGBTQIA+ people.
DISCHARGED: [email protected] / discharged.org.au
Discharged is a trans-led support service with peer support groups for trans and gender diverse folks.
Lifeline: 13 11 14 / lifeline.org.au
Beyondblue: 1300 22 4636 / www.beyondblue.org.au