Kenyan LGBT Rights Group Win Landmark Legal Victory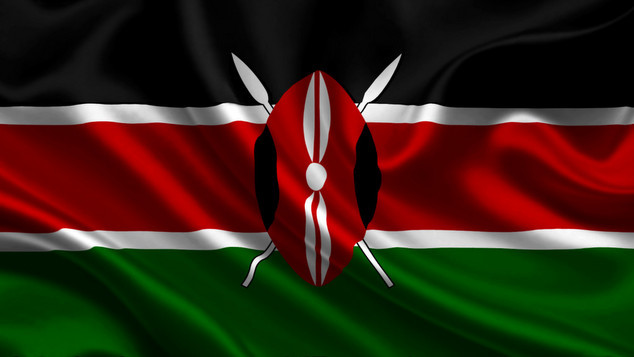 Last week in Kenya, the High Court overturned a decision by that board overseeing non-governmental organisations that it cannot lawfully bar an LGBT human rights group from formally organising.
The victory was awarded to National Gay & Lesbian Human Rights Commission (NGLHRC), whose Executive Director Eric Gitari attempted to register the organisation with The Non-Governmental Organisations Coordination Board in 2013.
The application was denied on the grounds that the Kenyan penal code "criminalises gay or lesbian liaisons", the NGO Coodrination Board wrote in a letter. The statement was based on a provision in the country's penal code that was instated during Kenya's time under British colonial rule, which makes it punishable by law for someone to have " "carnal knowledge of any person against the order of nature."
However, the High Court last week ruled that the vagueness of the wording of the penal code meant that it may not apply to homosexual relations. ""What is deemed to be criminal …. is certain sexual conduct 'against the order of nature," but the provision does not define what the 'order of nature' is." the three-judge panel declared in a statement.
In addition, the judges ruled that denying the group to lawfully organise on the basis of sexual orientation would contradict the country's constitutional protections of human rights. An interpretation of non-discrimination which excludes people based on their sexual orientation would be in conflict with the principles of human dignity, inclusiveness, equality, human rights, and non-discrimination"
Activists are hoping that the ruling will set a precedent for similar cases in the future. In Kenya's neighbouring country, Uganda, homosexual sex acts are punishable by law, and a new proposed bill, entitled the Non-Governmental Organisations Bill, would allow the government to dissolve any non-governmental organisations that are "contrary to the dignity of Uganda". As such, if the bill passed, there is a possibility that organisations similar to Kenya's National Gay & Lesbian Human Rights Commission would not be allowed to exist.
As such, the NGLHRC's victory represents a strong step forward for LGBT activists, many of whom are hoping that the ruling will pave the way for more progress for queer human rights in the region.