Kevin Spacey's character confirmed dead in House of Cards promo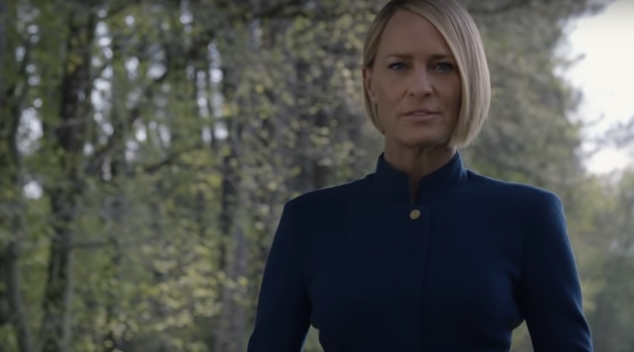 The status of President Frank Underwood in the Netflix smash hit House of Cards has been in question ahead of the show's final season, but his whereabouts have now been confirmed.
A new teaser shows now-President Claire Underwood (Robyn Wright) standing over her husband's grave. She is not mourning the loss.
"I'll tell you this though Francis. When they bury me it won't be in my backyard," Claire taunts.
"And when they pay their respects, they'll have to wait in line."
Kevin Spacey, who played Frank Underwood, was fired from the cast and lead role after the show's fourth season after allegations of sexual abuse by the actor emerged.
After a short hiatus and re-write, Robyn Wright was announced as the new lead. Veteran actors Diane Lane and Greg Kinnear were also revealed as new cast members.
Check out the clip below. House of Cards returns to Netflix this November.