Killer Queen: Feminem brings a kind of magic to We Will Rock You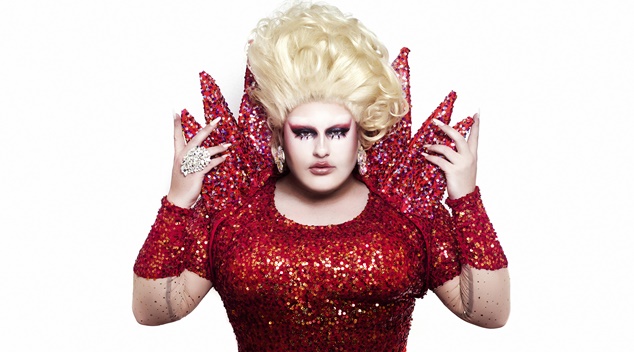 Theatres around the world have been filled with the epic rhapsodies of Queen since 2002's West End debut of We Will Rock You.
The collaboration between the band and Ben Elton brings their music to life in a struggle between free-spirited Bohemians and an oppressive world where free thinking is suppressed and music is forbidden.
This month, Perth will be bringing the musical to the stage once again and making history with an all Western Australian cast and crew – including Courtney & Chris Murphy, Normie Rowe and our very own Killer Queen; Feminem!
We caught up with the man behind Feminem, Dean Misdale, to find out if Perth's most enterprising drag performer feels under pressure in the new role.
What is your first memory of Queen's music?
My dad is a HUGE lover of music and always had music on in the car and around the house when I was growing up and Queen was always in the mix.
It looks as though you are the first drag queen to ever land the role of Killer Queen – how does that make you feel?
To be first male play the role in drag is an absolutely incredible honour and I can't wait to get on stage and present Killer Queen in a way no one has ever seen before.
How on Earth did you manage rehearsals for We Will Rock You on top of your myriad Fringe World shows and appearances?
It hasn't actually been as bad as you would think. Apart from a little lack of sleep here and there I've managed it quite well. Time management has always been super important to me so you just gotta make it work.
Feminem is known as a performer, DJ and Adele impersonator. Has this role taken you outside of your comfort zone at all?
I grew up studying and performing music theatre long before I ever did drag so its been really exciting to get to combine the two for the first time and I feel right at home with it.
The show has been performed around the world for over 15 years now. What makes this Perth production stand out?
Apart from Aussie icon Normie Rowe it is an entirely Perth cast and crew production which is an incredible nod to the talent we have here in Perth. We have definitely made it our own while staying true to the show… I guess you'll have to come see it to find out.
Killer Queen sings a big chunk of the numbers in this show. Which is your favourite to bring to the stage?
It's A Kind Of Magic is my absolute favourite song that I get to sing. I sing it as a duet with Khashoggi who is played by Ryan Dawson and our voices gel so well together. It's going to be a real show stopper!
After We Will Rock You wraps – which musical role is Feminem's next aspiration?
I am itching to start work in my new one "woman" cabaret show and as far as theatre roles go I'd love to do something like the Genie in Aladdin – what a fun role that would be to play!
We Will Rock You will be at His Majesty's Theatre from March 23rd – with the season already being extended with extra shows on April 5th, 6th and 7th.
For tickets and more information head to wewillrockyouperth.com.au
Leigh Andrew Hill
Image Credit:- Angelo Di Benedetto