Kristen Bell confirms reboot of detective drama Veronica Mars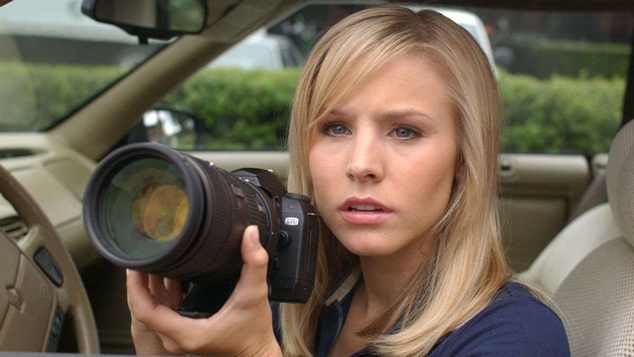 Frozen star Kristen Bell will be returning to Neptune, California as she confirms new episodes of the 2004 – 2006 teen detective drama Veronica Mars.
Bell today confirmed on Twitter that Hulu would be picking up the series, as well as streaming the three original seasons and the 2014 Kickstarter funded film.
The cult favourite created by Rob Thomas starred Bell as Veronica, a high-school student who assists her private detective father Keith Mars (Just Shoot Me's Enrico Colantoni) on his cases – solving mysteries before he can, uncovering dark secrets about her affluent town and finding clues about the mysterious death of her best friend Lilly Kane (Amanda Seyfried).
The original series also starred GLOW's Chris Lowell as Veronica's college pal Piz, Tessa Thompson (Westworld) as rival & new student Jackie Cook, Ryan Hansen as Veronica's tormentor/sometimes-friend Dick Casablancas, and Jessica Jones' Krysten Ritter as the daughter of Mayor Woody Goodman (Steve Gutenberg), Real Housewife of Beverly Hills Lisa Rinna, as well as a few acting moments from a young Paris Hilton.
No word yet if the show will be airing in Australia, but there's sure to be more news before the premiere in 2019.
OIP Staff