Le1f Tackles Homphobia in Hip Hop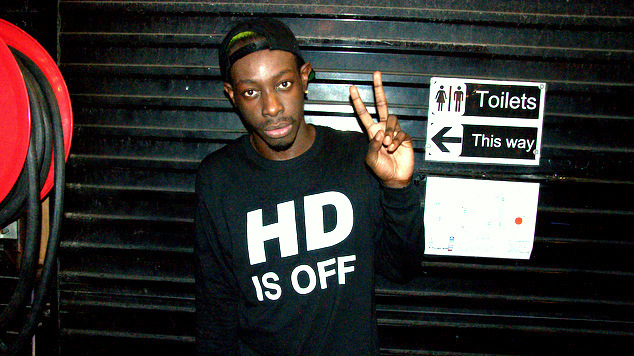 Innovative hip hop musician Le1f has responded to suggestions that that white people and gay musicians have no place in the hip hop genre.
Lord Jammar from Brand Nubian, one of the respected elders of the musical genre, has claimed that new rappers are destroying the genre.
In an interview with 'The New Yorker' Lord Jammar argued that rap needs to return to it's "traditional values'.
The musician described Macklemore and Lewis's Grammy award winning hit 'Same Love', which argues that the rap music should be more accepting of homosexuality, as if someone had come into your lounge room and rearranged the furniture without asking.

Lord Jammar believes that acceptance of homosexuality has no place in the genre.  He told the New Yorker, "Those proclivities and sensibilities are not at the core of true hip-hop." Recently the rapper has used his Twitter account to criticise gay hip hop artist Le1f.
Le1f has taken to his Facebook to give his view on Lord Jammar's comments;
Dear Lord Jamar,

Choose your battles. If the whitening of rap is a concern to you, please leave my name out of it. If you think being gay is the same as being white, you are as ignorant as your enemies. I'm darker than you. I'm african. I'm a black man and I experience all the same racism you do, if not more, on top of homophobia, including from black men just like you. Are you proud of being a hateful member of a majority? Rap started out as a creative response to oppression, and no matter my outfit, I know oppressions you will never understand.

All respect,
Le1f
Le1f has just released his new EP 'Hey' which can be downloaded from iTunes