Leaving the Band: Zayn Malik Goes His Own Way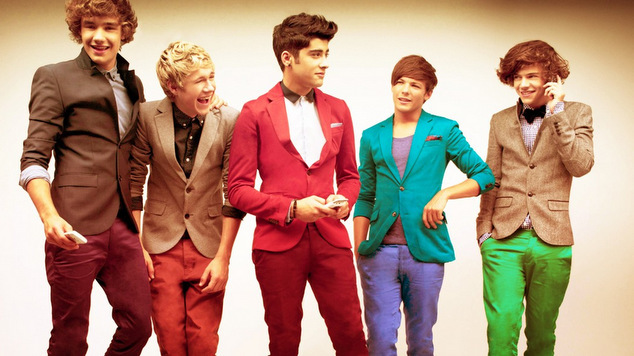 Zayn Malik, known to the world as one of boy band One Direction's best-looking members (pictured, centre), has announced he is leaving the group to take some time out of the spotlight.
Fans began to fear such a turn after it was announced last week after he was signed off from the group's tour in Asia due to "stress". Malik announced his decision to leave in a heartfelt statement to his fans:
"My life with One Direction has been more than I could ever have imagined. But, after five years, I feel like it is now the right time for me to leave the band. I'd like to apologise to the fans if I've let anyone down, but I have to do what feels right in my heart.
"I am leaving because I want to be a normal 22-year-old who is able to relax and have some private time out of the spotlight.
"I know I have four friends for life in Louis, Liam, Harry and Niall. I know they will continue to be the best band in the world."
The remaining members of One Direction said in a statement that they "totally respect his decision" to leave, and "send him all our love for the future".
Immediately following his departure from what The Guardian reports to be the richest boy band in British history, fans are wondering if Malik is likely to pursue a solo career of his own. If he did so, he would be joining an elite community of former pop group members who has success in their own right after being the first to leave the group behind. Who are these breakout artists? Let us peer into the recesses of pop music past.
Robbie Williams
Who could forget this pint-sized kind of pop? Williams announced his split from UK group Take That in 1995 and launched his solo career covering George Michael's 'Freedom. Williams has sold more than 77 million albums and singles worldwide, making him one of the best-selling artists of all time. He's done 11 studio albums and has had more number ones than you can poke a stick at. While his forays into swing music with his albums 'Swing While You're Winning' and 'Swing Both Ways' were popular with mums worldwide, he is perhaps best known hits such as 'Rock DJ, 'Let Me Entertain You', and of course the iconic pop ballad 'Angels', which is best enjoyed with an entire bottle of wine and a good cry.
Brian McFadden
This floppy-haired sentient piece of Weetbix first rose to fame in the UK band Westlife, before announcing his split from the group in 2004. He released his debut album 'Irish Son' that same year and enjoyed a number one single with 'Real to Me'. He maintained public attention while dating Australian sweetheart, singer and shampoo model Delta Goodrem, with whom he recorded the duet 'Almost Here'. The couple split in 2011 and McFadden went on to be a judge on 'Australia's Got Talent'.
Geri Halliwell
The artist formerly known as Ginger Spice caused a stir in 1999 with her music video for the single 'Look At Me', where she was suddenly blonde and dressed as a nun, a bride, a femme fatale and some sort of sexy librarian. While the Spice Girls continued to perform as a quartet, Halliwell continued to shock with her follow-up solo album 'Scream if You Wanna Go Faster', featuring her cover of 'It's Raining Men'. In the video she was unrecognizable yet again, with her hair cropped and abs to die for. After the Spice Girls reunited for the London Olympics, Halliwell is reportedly back in the studio working on some new tunes.
So what's next for Malik? A solo album? A stint as a judge on a reality show? A series of childrens' books? Only time will tell.
Sophie Joske