Liberal Senator Dean Smith could cross the floor over plebiscite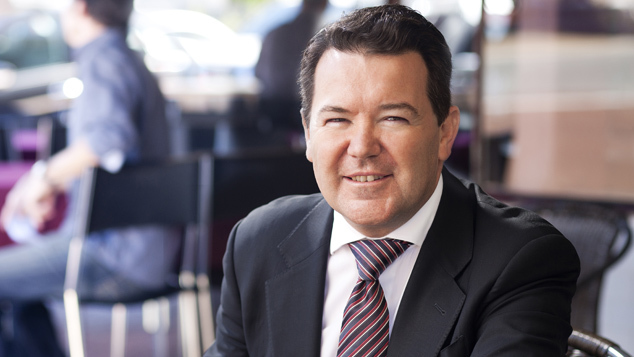 Western Australian senator Dean Smith has told ABC's Radio National that he would not rule out crossing the floor to vote against the government's proposed plebiscite on marriage equality.
It's been more than a year since the government suggested a non-binding national vote would be the best way to resolve Australia's long running debate over whether same-sex couples should wed. In recent weeks the timeline for the plebiscite has been revised and it's looked doubtful that the government would have the numbers to pass the legislation.
Senator Smith repeated his concerns over the precedent the plebiscite move set for democracy in Australia. This evening Senator Smith told the ABC that he'd have to wait to see the legislation.
It's not the first time the WA Liberal senator has voiced his concerns about the plebiscite.
Two days after the federal election Senator Smith appeared on a panel discussion on RTRFM's weekly program 'All Things Queer'.
Senator Smith appeared alongside Brian Grieg from Australian Marriage Equality, Greens Senator Rachel Siewert and PFLAG's National spokesperson Shelly Argent. OUTinPerth editor Graeme Watson was a guest interviewer on the show, alongside regular host Graham Douglas-Meyer.
On that occasion Senator Smith outlined his opposition to the plebiscite and offered his thoughts on how the campaign for marriage equality should act.
"I'm opposed to the plebiscite and have been on the public record for a long time.  When we're arguing against the plebiscite I think it's very very important to lift the debate out of the marriage equality debate, because people are too readily framing their attitude to the plebiscite on whether or not they support or don't support marriage equality.
Senator Smith said he was concerned about a plebiscite being used because it is not part of Australia's democratic culture.
"We know that people don't like the fact that its $160 million dollars worth," Senator Smith said, "that resonates with people, irrespective of what their view might be on marriage.
"In addition to that our country has been well founded and well run on the principle of parliamentary sovereignty. That is why we've only had three plebiscites in our history. Two of them were in 1916, 1917 and the third was on our national song in the 1970s – which was voluntary.
"We've experimented with them in 1916, 1917 and we never experimented with them in a meaningful way ever since, and there is a good reason for this – they are not part of our democratic culture." Senator Smith said.
The Liberal senator said Australians should be concerned about the precedent the plebiscite sets.
"Once you do it once, why wouldn't you do it again and again and again and again?
Senator Smith said the parliament had tackled many controversial issues that had strong moral implications and including stem cell research and the abortion drug RU486, and had successfully reached conclusions without needing a plebiscite.
"It's a $160 million dollars – people object to that, the principle of parliamentary sovereignty should not be compromised and it sets a very dangerous unwelcome precedent." Senator Smith said, suggesting that advocates of marriage equality should focus on these issues.
Senator Smith said a judgement on the plebiscite could not be made until the legislation was released but questioned the logic of making it compulsory for people to vote, but making it optional for politicians to act.
"If it is non-binding, why should it be compulsory?" Senator Smith asked.
OIP Staff