Bibliophile | Lisa Brennan-Jobs tells her story in 'Small Fry'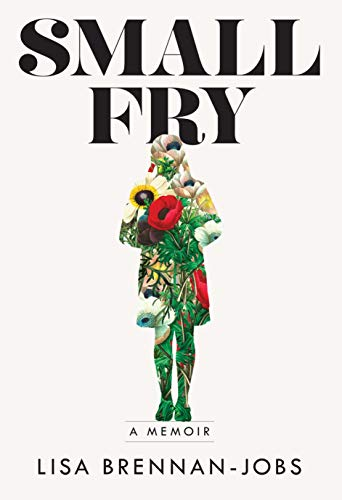 Small Fry
by Lisa Brennan-Jobs
Allen & Unwin
Lisa Brennan-Jobs' parents met at a Californian high school in 1972. Lisa was born in 1978, but when her mother Chrisann found out she was pregnant, her father Steve left. He had just started a company with his friend Woz called Apple and denied that the child was his, even though he called the computer he was working on (the one that was to proceed the Macintosh) Lisa.
While Steve's Apple business was becoming more and more successful, Lisa and her artist mother lived on welfare and the occasional odd job Chrisann was able to get. Steve was finally ordered by the courts to pay child support, after being forced to take a DNA test, when Lisa was two years of age, though she remembers that there never seemed to be enough.
It was not until she was eight that Lisa got to see her mythical father, who himself had been adopted, once a month. By this time he had been removed from his Apple Company and had launched Next and Pixar companies. Lisa writes that her mother said that it was the dips in his worldly success that made him come and find them.

When her relationship with her mother became strained in high school, Lisa moved to live with her father and his new wife Laurene. While Steve was renovating a multi-million dollar apartment and starting a new family, Lisa's mother was trying to fend off debt collectors. Adding to the complexity of trying to find her place in the world, Lisa found her father unpredictable.
The memoir is somewhat disjointed, but so was Lisa's life. In the world according to Lisa, this hippyish child of Silicon Valley found that her father didn't need her the way she needed him. He was frustratingly erratic and seemed to withhold affection in a pattern that she couldn't predict or control. Lauded by the rest of the world, Lisa's efforts to make a connection often backfired.
Steve died from cancer in 2011 and it seems that Lisa is very forgiving of her father's shortcomings – even though her accounts show they left her with definite scars. However, she doesn't hold back on revealing her own shortcomings, including stealing things from her father's house just before he died.
Now married, with a child of her own, Lisa Brennan-Jobs has laid all her demons out to be read by the world. I can only presume that writing about the 'small fry' that she was is as liberating for her as it is for the reader who shares her story.
Lezly Herbert
---