Bibliophile | See the world with Lonely Planet's The Vanlife Companion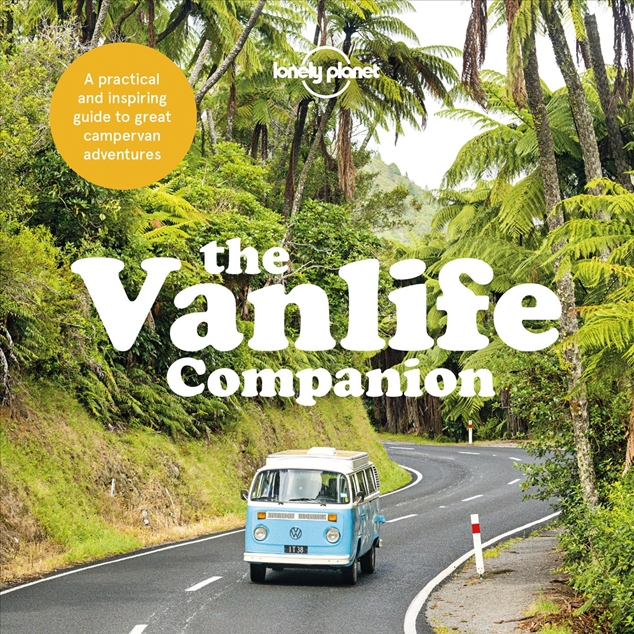 Lonely Planet's The Vanlife Companion
by Ed Bartlett and Becky Ohlsen
Lonely Planet
Vanlife originated in 1950 when Vox Wagon launched its iconic 'Splitscreen'. Then in the 1960s and 1970s the hippies and surfers used the VW campervan to live in away from the hectic metropolis. Now the internet allows people to connect with stories and suggestions and even meet up. It also allows people to earn while not being tied to an office.
From taking the family on a weekend camping trip to living full-time off-grid, this is the ultimate road trip companion, "a personalized gateway to the open road – be it for a night, a weekend, several months or even years".
So what makes a good van? The first section of this marvelous book helps you decide on the best van for your needs. It is thorough and uses the experiences of people who have been on the road. It covers every part of the van, inside and out, with ideas of what could go where, remembering that space is important whether packing for a weekend or an indefinite period of time.
In the second part of the book, we get to meet 10 vanlifers and the vehicles they have converted. They share their adventures and what they have learnt on their explorations. Meet Australian couple Mark and Jolie who converted their Toyota Land Cruiser to travel from Perth to Indonesia … to London.
The third section is pure travel-porn. It details some of the world's most scenic drives and destinations, complete with maps and pictures to drool over. Journeys include travelling from Bunbury to Esperance; The Great Ocean Road and travelling from Cairns to Mt Isa in outback Queensland. Then there's the rest of the world – New Zealand, Canada, USA, Ireland, Scotland, Italy, Germany, Chile and Argentina.
The fantastic book helps with planning a journey and includes websites for free camping and meeting people as well as maps. There are unlimited opportunities for adventure and even some character-building challenges thrown in. Or it would make a fantastic coffee table book for to share other people's travels and love to dream.
Lezly Herbert