Louise Pratt says religious discrimination bill is appaling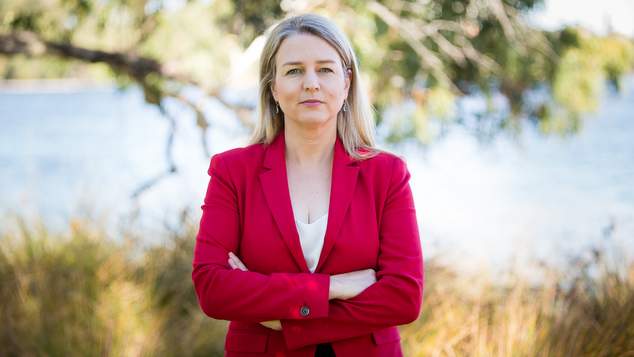 Labor senator Louise Pratt has shared her concerns about the proposed religious discrimination bill saying it's unprecedented in Australian law.
Senator Pratt spoke of her concerns at the opening of the AusPATH conference in Perth last week. The conference brought together the leading researchers and clinicians in transgender health care.
"These draft laws very much have the capacity to re-legitimate discrimination against trans and gender diverse people on the basis of religious doctrine, much more than current anti-discrimination laws."
Senator Pratt said in their current draft the legislation being put forward by the Morrison government could make the situation worse for transgender and gender diverse Australians.
The Western Australian senator said provisions in the proposed bill which say a health professional should be allowed to refuse a wide range of health service based on a religion objection could cause a myriad of challenges for transgender people.
"Health services delivered by doctors, nurses, dentists, midwives, pharmacists, physiotherapists, podiatrists, psychologists, occupational therapists, optometrists, aboriginal and Torres Strait Islander health practitioners, will all, I'm afraid to say, be covered by this rule." Senator Pratt said.
Describing the options for conscientious objection and refusal of service as "unprecedented in our laws", Senator Pratt said the laws drawn up by Attorney General Christian Porter will "prioritise the personal religious view of a health professional."
"Employers and professional bodies will be forced to defend policies and standards of care that ensure all patients are treated according to their health needs." Senator Pratt said.
Senator Pratt said she was concerned that under the proposed legislation many existing health policies could be deemed unlawful, and the outcomes it makes possible were "appalling".
Among them policies which require medical professional obligations to refer patients to another practitioner, when refusing services on religious grounds, and current obligations that require medical professionals to treat people if another practitioner is not available whether because of delay, distance, cost or other factors.
Equality advocates have highlighted that in the future doctors could refuse giving PEP treatment to people who believe they may have been exposed to HIV, and pharmacists may be allowed to refuse prescriptions for hormone therapy to people who are transgender.
Senator Pratt said the "no consequences" clauses in the proposed bill could potentially stop big employers from creating inclusive workplaces and upholding the culture they wanted within their companies.
"The bill prioritising people with religious views at the expense of all other Australians." Senator Pratt said. "It opens up avenues of attack of LGBTIQ people, women, minority of faith communities and people with disabilities."
"If you want to express non-religious views, or work in a smaller company, or the public sector, this bill offers you no protection. It privileges only religious views rather than other moral or secular values." Senator Pratt said, describing the recognition of religion over other ethical frameworks as a "double standard that should not exist in Australian law".
Senator Pratt said the suggestion that there was some sort of crisis over religious discrimination that the government must take action on was a "confected argument".
Graeme Watson 
---