Luciana is Still So Hot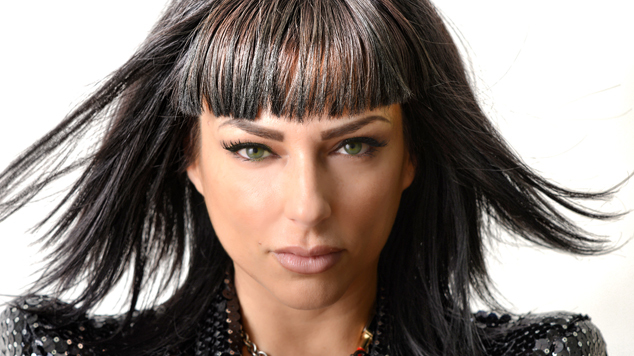 Luciana is thrilled about her new single 'U B the Bass'. As we chat over the phone, her excitement is contagious and although she's based in Los Angeles, her cockney accent is still strong and full of character.    
"I love it, it's my first release on Ministry of Sound and it's my first solo release," she says enthusiastically.
Last year Luciana had one of her biggest hits yet with 'I'm Still Hot', but she's not a new face to the dance music world. Luciana's slowly been cranking out tunes over the last twenty years, constantly collaborating with a wide variety of producers and DJs, as well as writing tunes for other artists.    
"It's crazy isn't it", she says, "but I think that's the nature of dance music, we get sent tracks and if we really like the track, we'll write over the top of the track, and then collaborate with that particular DJ."
So far Luciana has teamed up with everyone from Richard Vission and Static Revenger to Dancin' Danny D and arguably the biggest DJ in the world, Tiesto. Never a wall flower, Luciana reveals how she came to record with the multi-million selling Dutch producer.
"I met him in a restaurant", she reveals, "I just went up to him and said, 'I'd like to work with you, can I send you some acapellas?' and he said, 'sure', so I sent him the chorus idea for 'We Own The Night' and it went from there."
Living in LA is something Luciana sees as being essential to her success. While she jokes that she doesn't miss London's grey skies in the slightest, being based in LA has allowed her to write songs for a diverse range of musicians. Most recently she's been writing new tunes for Maroon 5, Iconopop and Havana Brown.  
At one point the singer found her voice was on so many dance tunes simultaneously she started putting things out under a pseudonym, Isha Coco. Luciana explains how the non-de-plume came about. 
 "We chose Isha Coco because it sounds like 'I Should Coco', which is a cockney saying meaning, 'I should think so'. We thought it would be tongue in cheek.
Without doubt though, Luciana's most famous collaboration to date is with Octogenarian comedian Betty White. The pair teamed up to record a comedic version of 'I'm Still Hot. Luciana is clearly not afraid of making fun of herself. 
"I thought it was a fabulous, she's pure glamour, who hasn't watched 'The Golden Girls'? She's a total icon. It was such an honour to work with her."
Next on the agenda for Luciana is releasing an album accumulating all the tracks she's worked on to date, as well as an EP of new material, plus a tour later this year. While her last tour of Australia skipped Perth, Luciana promises we'll be included this time, telling OUTinPerth that she was upset that her last tour passed us by, "I have great memories of the last time I came to Perth!"
'U B the Bass' is available now through iTunes.
 Graeme Watson