Shelton says no campaign only had three months to argue marriage case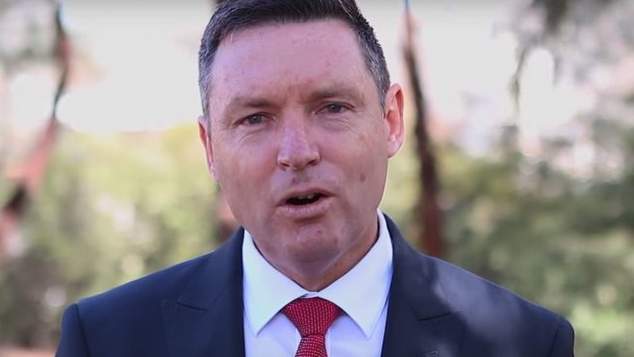 Aspiring politician Lyle Shelton says the Coalition for Marriage only had three months to argue the case against marriage equality while those in favour of changing the laws had been lobbying politicians for close to 30 years.
Shelton, who is the Australian Conservatives lead senate candidate at the next federal election, is currently speaking at the World Congress of Families meeting in Moldova.
The US based group has been designated as a hate group by the United States Southern Poverty Law Centre because of their campaigning against LGBTI rights around the globe. The group is opposed to legal recognition of homosexuality and anti-discrimination laws that protect LGBTI people. They are strongly opposed to same-sex marriage, pornography and abortion.
Shelton posted a copy of his speech the organisation to his website, arguing that last year's parliamentary debate about marriage equality was curtailed because too many politicians were in favour changing the laws.
"There is no doubt that the capitulation of western nations to same-sex marriage had a big influence on the decision Australians made.
"But one of the most significant reasons we lost was because we simply did not have enough advocates both inside and outside of the parliament to sustain a pro-marriage public discourse." Shelton said.
The Australian Conservatives National Spokesperson said "Despite running a disciplined and unified campaign with the truth on our side, we could not do in three months what the other side had been doing for 30 years.
By the time the plebiscite campaign was launched, almost every pro-marriage politician on the Left of politics had switched sides."
Shelton, who was the head of the Coalition for Marriage, had severed as the Managing Director of the Australian Christian Lobby for several years and had been at the forefront of lobbying politicians against marriage equality.
Also in his speech Shelton told the audience that Australia's anti-discrimination bodies were similar to Soviet era gulags.
"In my country if you think there are two genders – male and female – and that marriage is a man-woman project you are demonised as crazy and insane.
We are not shipped to a gulag but a human rights commission will use the force of anti-discrimination law to supress our thought and speech." Shelton said.
OIP Staff
---