Madonna stops concert to help man propose to boyfriend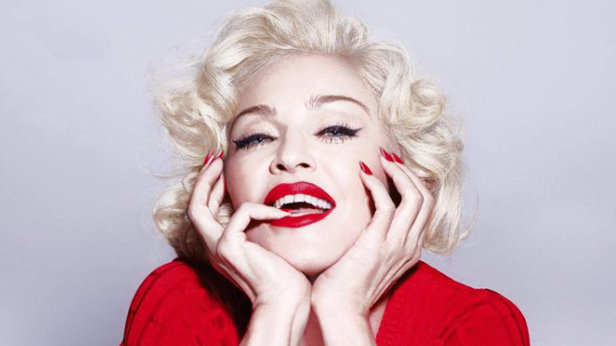 Madonna gave two gay fans an evening to remember in Canada this weekend, helping the pair get engaged in front of 17,000 fans and the material girl herself.
The video from another concertgoer shows Madonna chatting with Jan and Chad (which she mishears as Jack – but I'm sure they don't care), playfully coaxing the pair into popping the question.
Canada has had legislation for same-sex and gender diverse marriage in place for over a decade.
"I love you with all my heart, Chad," Jan shouts as he cranes his neck to get closer to Madge's mic, "Will you marry me, please?"
Madonna throws the boys a bouquet, and in the same motion takes a crucifix handed to her by another adoring fan.
"You get a bouquet, I get a crucifix, it all works out," she laughs.
Madonna follows in another diva's footsteps, with our own Kylie Minogue helping two boys get hitched back in 2011. Kylie invited Ben McHardy and Scott Goodhill on stage during her Aphrodite Les Folies show in Perth's Burswood Dome.
"Can I just sit and weep, just for a minute?" Kylie asked the packed out stadium, "You don't really expect me to just crash back into the show?"
OIP Staff