Make A Resolution That Could Save A Life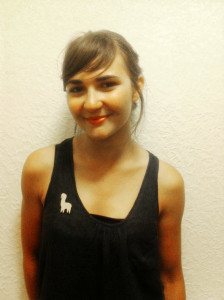 Last year I crossed a somewhat unconventional item off my bucket list – completing an Apply First Aid course (formerly called Senior First Aid). I not only learnt valuable practical skills, like recognising the signs of a heart attack, delivering CPR and bandaging broken limbs, but also became more confident in my ability to assist someone or help keep them alive until medical help arrives.
This year I was able to complete another type of first aid course, and one that I believe is equally important: suicide first aid.
Like first aid, anyone can learn the skills that will help keep someone safe from suicide, regardless of your profession. The average person is actually far more likely to interact with someone with thoughts of suicide than someone having a heart attack, whether we realise it at the time or not.
As part of the Living Proud project, Gay and Lesbian Community Services (GLCS) has been funded by One Life to deliver LivingWorks ASIST (Applied Suicide Intervention Skills Training). It's a two day interactive workshop in suicide first aid.
ASIST participants learn to recognise when someone may be at risk of suicide and respond in ways that help increase their immediate safety and link them to further help. The reach of the workshop is global – over half a million people have attended the workshop worldwide, including nearly 50,000
in Australia.
Participants at the workshop we held in December described ASIST as 'a worthwhile course' and 'an amazing couple of days'. When asked whether they would recommend the course to others, all of the participants responded 'yes' (and one 'hell yes!') Every one of the participants reported feeling more prepared to help a person at risk increase their suicide safety.
We will be holding the next ASIST two day workshop on the weekend of January 20 and 21 with the following workshop planned for  February 23 and 24. We will also be running SafeTALK, a three hour presentation which alerts community members to signs that a person may be considering suicide, through February
and March.
For the next few months only, these workshops are being heavily subsidised by One Life and GLCS and will be offered for free. This is an incredible opportunity to learn skills that could help you save the life of a friend, family member, colleague, client or stranger. If you only cross one item off your bucket list this year – make it this one.
Tamara Bezu, Community Coordinator
To register your interest in the workshops, please email Tamara at [email protected] or look for more information at www.livingproud.org.au .
Living Proud is an LGBTI community initiative coordinated by GLCS WA as part of the OneLife WA Suicide Prevention Strategy. If you need support for yourself or a friend, contact Lifeline on 13 11 14 or the Suicide Call Back Service on 1300 659 467 or talk to your doctor or local health