ManOnMan – Round 10, Some New Changes to the Leader Board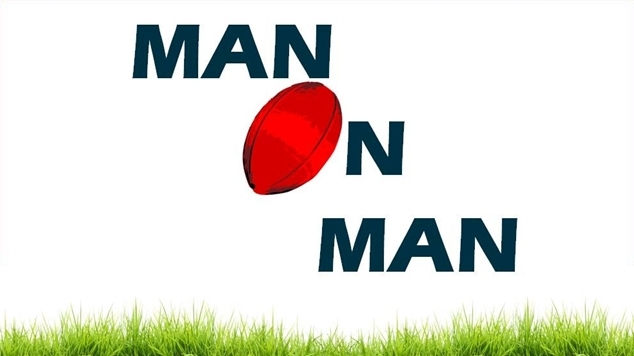 … BUT NOT THE WINNER. Yes Jemma from the Court is still in the lead, 9 points ahead of Fitness guru Sav who we welcome to the 2nd place spot this week knocking RTRfm's Paul Van Lieshout down to third place. Ry Wri is still in bottom spot even after a successful week in tipping, however instead of being joined by OUTinPerths Graeme Watson like usual, we welcome THREE new tippers to the bottom spot this week!
The Table
Jemma is in the lead with 60 points, Sav from Fitness Savvy is currently second place with 51 points while RTRfms Paul Van Lieshout and Mr Gay Aussie Selfies himself, Wayne, are both sitting in third position with 48 points.

OUTinPerths Ryan Boldison jumps the ladder to fourth position this week sitting on 47 points closely followed by Oskar and his car Mmrr on 46 points. Perths leading drag queens BarbieQ and Hannah Conda are both sitting pretty this week on 44 points, while photographer and insta-blogger Claire Alexander comes in at 43 points.
In the bottom half of our ladder we welcome Andie Michelle who now falls back to 8th position with Connections Matty Grosse who are both on 42 points. Dropping into the 30-something point section we have The Court Hotels Niel and OUTinPerth Journalist Sophie Joske on 38 points, while OUTinPerth editor Graeme Watson moves up from bottom spot this week to 2nd bottom spot with 37 points.
And finally at the very bottom of the ladder we have a small cluster of newbies to this spot, which may be disappointing to them but very welcoming to Ry Wri who is a strong believer in the term "misery loves company." So at bottom spot on 36 points each we have OUTinPerths Ry Wri, the always bejazzled Famous Sharron, The Court Hotel's Bree Maddox and DJ TimBee. JAMBO!
Biggest surprise to the board this week was Collingwoods win over WA team West Coast Eagles. Congratulations to Jemma, Ryan, Ry Wri, BarbieQ, Matty and Sav who picked Collingwood to win over West Coast!