Margaret Court Claims People Are Gay Because of Sexual Abuse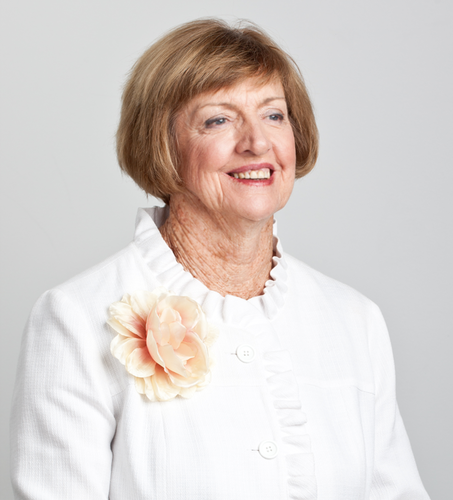 Margaret Court, the head of Perth's Victory Life Church, has reportedly claimed once again that homosexuality is likely a result of people being sexually abused.
The former Tennis champion who is now a evangelical religious leader is reported to have repeated her claim while delivering a sermon in Woodonga, Victoria earlier this week.
Reverend Court was delivering a sermon to the New Life Chapel in Wodonga on Wednesday. During her speech Reverend Court said that being gay was a 'sin of the flesh' and suggested that homosexuality was likely to be a result of sexual abuse.
Peter MacLeod-Miller, the Archdeacon at Wodonga's St Mathew's Church has labeled Reverend Court's views as "medievil".
The Archdeacon described Reverend Court's approach to the bible as if it was a book of spells and said she had little to offer the local community.
"If you look at what Australia's current sports people are doing about tolerance … that's rather astounding that she should be so out of touch with the real game and the real game is about empowering people, not judging them," Father MacLeod-Miller told the local newspaper The Border Mail.
Speaking to the newspaper, Reverend Court reaffirmed her belief that people choose their sexuality and homosexuality is often a result of sexual abuse.
While in Wodonga Reverend Court visited the church, attended a prayer breakfast with local business leaders and visited schools. Reverend Court was born in the neighbouring town of Albury.
In 2012 the Australian Press Council was critical of an opinion piece written by Reverend Court that was published in Melbourne's Herald Sun.In the article Reverend Court asserted that people were not born gay and made a choice to be homosexual.
The Australian Press Council acknowledged it had received several complaints highlighting that the scientific knowledge showed that sexuality was not a choice. The press council observed that this factual ascension was very probably inaccurate and potentially dangerous. The full report is available here.
Reverend Court's view that sexuality is a choice was also backed by the Australian Christian Lobby who called for the Press Council to rescind their finding. The ACL described the finding as an outrageous and lazy ruling which handed victory to aggressively intolerant homosexual activists.
OIP Staff
Correction: 14th April 2014 11:25. An earlier version of this article contained an error. The article stated that the Australian Press Council (APC) had in 2012 recommend that the Herald Sun apologise for the publication of an opinion piece from the Reverend Margaret Court. This was incorrect, the complainant to the press council had asked for an apology, which was then summarised by the APC in their report. The full response from the APC is available here. OUTinPerth apologises to both the Australian Press Council and the Herald Sun for the error.