Margaret Court to open Busselton's new Tennis centre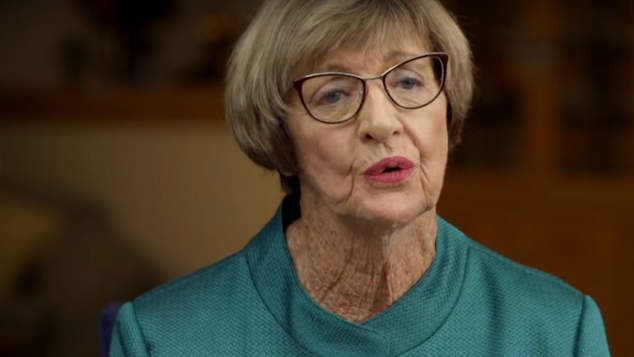 Busselton locals are sharing their surprise that controversial religious leader, and former tennis champion, Margaret Court has been invited to open the town's new $4 million tennis centre.
Members of the local LGBTIQ+ community have shared their concern with the ABC saying they thought a less divisive person would have been chosen for the honour.
While Court broke world records as a tennis player over 50 years ago, she has spent the majority of her life as the head of her own church, where she has regularly commented on the lives of gay, lesbian and transgender people.
The religious leader has previously shared her thoughts that many people who are same sex attracted are because of trauma or sexual abuse in their childhoods.
She also speaks about how she welcomes gay people into her church – where many of them have gone on to become heterosexual, get married and have children.
Reverend Court has previously suggested that recognising transgender children is "the devil" and once compared an anti-bullying program that supports LGBTIQ youth as being akin to communist Russia.
Suzanne Aston, who is a member of the local LGBTIQ+ community said it was disappointing that Reverend Court had been picked for the task on opening the new facilities.
"I'm not a big fan of that level of hate coming to Busselton and coming to the community [where] I live," Aston said.
"She will split the community again, as she has done elsewhere.
"It's a great shame because she has some fantastic achievements behind her." Aston told the ABC.
David Rhodes, head of local advocacy group Out South West said the club had chosen a polarising figure for what could have been a moment of community unity.
"I find it unusual that she's been invited into a regional area to open $4 million dollar tennis centre with that sort of controversy over her head at the moment," Dr Rhodes said.
"That's a rather polarising thing to do when you would want the whole community to be coming together to celebrate this construction."
Club President Barry House said people needed to be able to separate Reverend Court's views on marriage from her success as a tennis player.
We respect Margaret's views and we respected Margaret's outstanding record — it's without peer in the world," House said. "This is purely about opening Australia's best regional tennis centre."
House, was formerly a longstanding Liberal member, including being part of the Court government. Former Premier Richard Court is Margaret Court's brother-in-law.
The new Tennis Centre will be opened on Saturday November 23rd.
OIP Staff
---