Marriage Alliance accuse Buzzfeed and AME of exploiting death
Conservative organisation Marriage Alliance have accused Buzzfeed and Australian Marriage Equality of exploiting a UK man's death for political gain.
The group posted to their Twitter account asking followers why journalists and lobbyists were exploiting the man's death.
News broke that UK citizen David Bulmer-Rizzi had died in an unfortunate accident in Adelaide last week while holidaying in Australia with his new husband Marco.
The story has made international news, as Australian law does not recognise overseas same-sex marriages, which has resulted in widower Marco Bulmer-Rizzi not appearing on his late husband's death certificate, therefore he cannot claim his status as next of kin.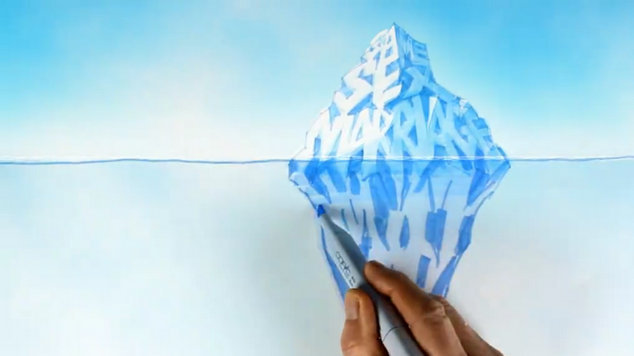 Marriage Alliance became known last year for their "iceberg" ads that compared the same-sex marriage to the Titanic disaster. Their anti-equality campaign used imagery that posited there will be negative repercussions for equal marriage rights hidden under the surface.
In another tweet posted today, the group ask the question, "Will #MarriageEquality emotionally manipulate an entire nation?"
Marriage Alliance released a TV campaign for Fathers Day, which employed outdated statistics from North American sources in an attempt to derail momentum for equal marriage rights in Australia. The advertisements have been criticised for thier manipulation of the data by intentionally taking it out of context, and providing no sources for the information.
The organisation have become known for ignoring interviews or communicating with the media, as outlined by Buzzfeed's Lane Sainty late last year.
OUTinPerth has contacted the organisation on a number of occasions and offered them the opportunity to expand upon their positions.
Earlier today we spoke to the group's official spokesperson Sophie York and offered the Marriage Alliance an opportunity to comment on this issue. We did not hear back from the Marriage Alliance at the time of publication, but are ready to speak to them whenever it's convenient.  
OIP Staff
---