Marriage equality advocates say there's no need for protections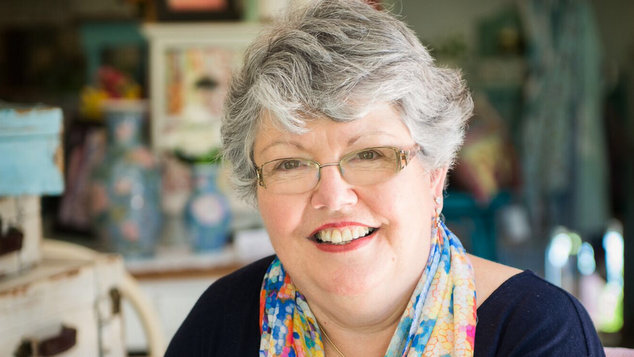 Equality advocates have launched a campaign against any new legal discrimination against same-sex and other couples if the Marriage Act is amended to allow same-sex couples to marry.
The campaign includes a webform to allow equality supporters to email MPs, a survey of the LGBTI community to determine its views on further discrimination in the Marriage Act, and a forum in Melbourne this Monday.
Today Tasmanian Senator Eric Abetz declared that widespread protections for "parents, freedom of speech and religious freedom, along with conscientious objection" would be required in any amendments to the marriage act that allowed same sex coupled to wed.
Senator Abetz said a private member's bill put forward by his colleague Dean Smith was not even a starting point for a discussion about how the Turnbull government would potentially bring in same sex marriage.
Coalition of  Marriage Spokesperson, and Managing Director of the Australian Christian Lobby, Lyle Shelton echoed the comments from Senator Abetz.
Shelton said people who support marriage equality should be supportive of the provisions that the 'No' campaign wants included in any future legislation.
"We were told at the start of this campaign when we raised freedom of speech and freedom of conscience, and freedom of religion that we were throwing up red herrings and furphies." Shelton told Sky News this morning.
"Well if we weren't throwing up red herrings then I'm sure the 'Yes' side will back protections for freedom of speech and freedom of religion, but those do not exist in the Dean Smith Bill, and I would expect the 'Yes' side to support legislation that would affect what they have always said, and that is no other Australian's freedoms would be affected."
Marriage equality advocates have raised concern about what those 'freedoms and protections' may b suggesting it may include a broad right for married same-sex partners to be refused services or sacked from their jobs, and provisions against school diversity programs and hate speech laws.
Long-time equality advocate and just.equal spokesperson, Rodney Croome, said the postal survey was not an endorsement to create exemptions from anti-discrimination laws.
"If Australia votes Yes, it will be Yes for full equality for all loving committed couples, not new exemptions from anti-discrimination laws."
"We haven't come this far and gone through such a bruising postal survey, to see new forms of discrimination entrenched in the Marriage Act in return for the right to marry."
"No other country passed marriage equality with discriminatory add-ons and Australia shouldn't either."
National spokesperson for Parents and Friends of Lesbians and Gays, Shelley Argent (pictured) , said there were already sufficient protections in Australian law and no additional changes needed to be added.
"There are already sufficient religious protections in the Marriage Act. As National Spokesperson for parents with LGBTIQ sons and daughters I don't want to see any more exemptions at the expense of our sons and daughters rights and freedoms." Argent said.
"We were told that the postal survey was democracy in action. However, it would not be a democratic outcome if the government chooses to ignore a Yes vote by enshrining further discrimination."
"It's time for true equality, not half measures."
On Monday November 13th, there will be a forum in Melbourne to allow members of the LGBTI community to express their views on proposed new religious exemptions in the Marriage Act.
Organiser, Felicity Marlowe, said the proposals for exemptions were something that worried rainbow families.
"Exemptions from anti-discrimination law are a very serious issue for many LGBTI people and our families, and it's vital there is proper consultation about what these exemptions mean, both in the short and long term"
"Our forum aims to inform interested community members about the role of religious exemptions in Australia, the UK and US so that everyone has the opportunity to provide an educated response to any legislation or amendments that are tabled after the postal survey result."
Tiernan Brady from the Equality Campaign has described the calls for additional protections as "nonsense".
"If the vote is yes, it is an insult and disrespectful to do the opposite," he said. "Any attempt to unravel existing discrimination laws, which have served the Australian people well, not just LGBTI people, would be a direct repudiation of the people's will."
OIP Staff
---
Support OUTinPerth
Thanks for reading OUTinPerth. We can only create LGBTIQA+ focused media with your help.
If you can help support our work, please consider assisting us through a one-off contribution to our GoFundMe campaign, or a regular contribution through our Patreon appeal.