Marriage equality was only a step on the way to equality for LGBTQI+ Australians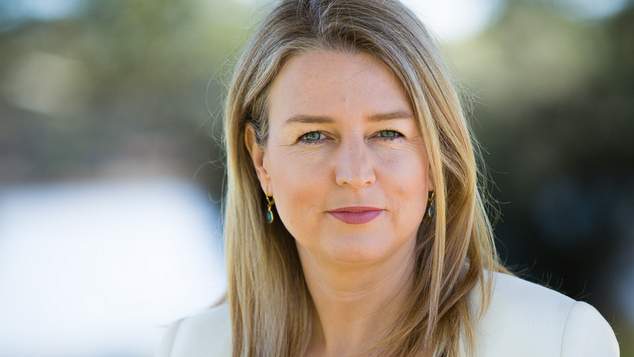 OPINION
7,817,247 people said YES. That's the number of Australians who voted for Marriage Equality.
The moment that number was announced a wave of relief and euphoria washed over the LGBTQI+ communities all over Australia. The goodwill of Australia prevailed despite the Abbott-Turnbull-Morrison Government throwing up obstacle after obstacle to placate the hard right of its own party.
When it was all over the pundits began talking about the end of the LGBTQI+ rights movement – as if marriage solved everything. But while the Liberal Government has been content to rest on its laurels, Labor has other ideas.
There were two conclusions Labor drew from the marriage equality survey.
Firstly, while we were glad we had the result we'd campaigned for, we were aware the postal survey process had delivered it in the most damaging way imaginable. The NO campaign had sought to win by demonising the most vulnerable members of our LGBTQI+ community. Although they lost, they didn't go down without causing deep and lasting harm.
The most vulnerable members of our community bore the brunt of some truly vile anti-LGBTIQ hate speech because of the Government's insistence on a public vote. But that's one thing you can always rely on the Liberals for; they have always been consistent when it comes to ensuring the people who can least afford it, pay the highest price.
Secondly, we knew that although a milestone had been reached it wasn't the end of the road for reform. By working with the LGBTQI+ community and organisations we have been working out the next steps to take. It's given us a to-do list that is daunting and inspiring in equal measure; but we can, and will rise, to the challenge.
Last time Labor was in government we amended 85 pieces of legislation that discriminated against LGBTQI+ couples and individuals, but there is still a lot of unfinished business in federal law.
Australia has workplace laws without protections for transgender or intersex people. People with diverse gender identities, sexualities, and sex characteristics still face discrimination and structural impediments to full participation in society. That's why we are committed to continuing to remove all discriminatory measures against LGBTQI+ people from Commonwealth law.
We'll also appoint the first full-time LGBTQI+ Rights Commissioner to the Human Rights Commission, working across government to eliminate discrimination.
Then there are the exemptions that allow religious schools to discriminate against LGBTIQ students and staff. Like marriage equality, it's an anathema to most people that the law hasn't changed already. We're going to remove those exemptions to ensure LGBTQI+ staff and students get a fair go.
So-called "gay conversion therapy" is another thing that should have been dispensed with long ago. We have pledged to work with survivor groups and the state and territory governments to ban this practice once and for all.
We also know that LGBTQI+ organisations have a key role in supporting communities and ending discrimination against LGBTQI+ people and their families. For young LGBTQI+ people they are often the first point of real-world contact; for all of us they are the glue that holds our community together.
That's why we will establish a fund of $3 million over three years for LGBTQI+ organisations. We will grant up to $300,000 per organisation to assist with the vital work they do in our community.
When it comes to HIV, Australia's policies, combined with recent developments in treatment, testing and prevention over the last 35 years have put us in a good position to be the first country to eradicate HIV.
Labor's commitment includes $10 million a year to renew Australia's HIV response by restoring the funding and capacity that the Liberals have cut from HIV peak organisations. Imagine what that would mean: we have the chance to effectively eradicate HIV! Let's not miss it.
In terms of LGBTQI+ health more broadly, there is mounting evidence that services aimed at the general public often don't understand or address the specific needs of LGBTQI+ people. They can fail to reflect the needs of people with diverse bodies or know specific health risk factors present in the community.
The consequences of that are worse health outcomes for a disproportionate number of people in LGBTQI+ communities. It's why Labor is committed to the development of a National LGBTQI+ Health and Inclusion Strategy, aimed squarely at addressing our health issues.
If a Shorten Labor Government is elected on 18 May, it will go into office with the most progressive LGBTQI+ policies from a major party in Australia's history.
But even more importantly, Labor will lead on these issues. We will not have to be dragged to reform kicking and screaming like our opponents. We will fight for a more equal country, not against it.
And we will never subject any minority to the indignity of a public vote on their worth as human beings. Whether you identify as the L, the G, the B, the T, the Q, the I or any other letter of the alphabet, you deserve better than a government that would do that to you.
This Saturday, you have the chance to elect one.
Louise Pratt
Louise Pratt is a WA Senator and Labor's Shadow Assistant Minister for Equality
---