Matt Brindley chats about living 'The Bi Life'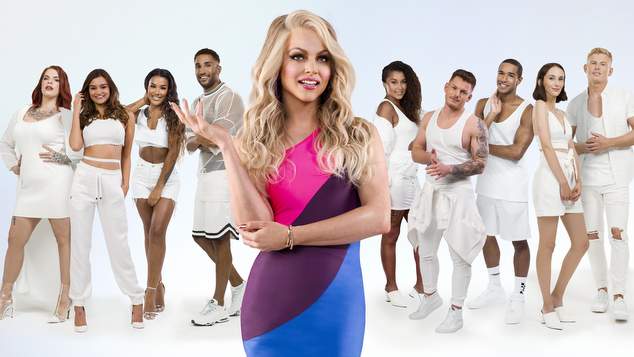 The groundbreaking new reality series that focuses entirely on bisexual, pansexual and fluid people looking for love has just hit Australian screens.
Drag superstar Courtney Act (Shane Jenek) is hosting the show which has sent nine bisexual+ Britons to Barcelona on a live-in adventure to find romance on the Spanish coast.
We called up housemate Matt Brindley while he was visiting Sydney to find out more about the show, and what it means to be a part of the pioneering program.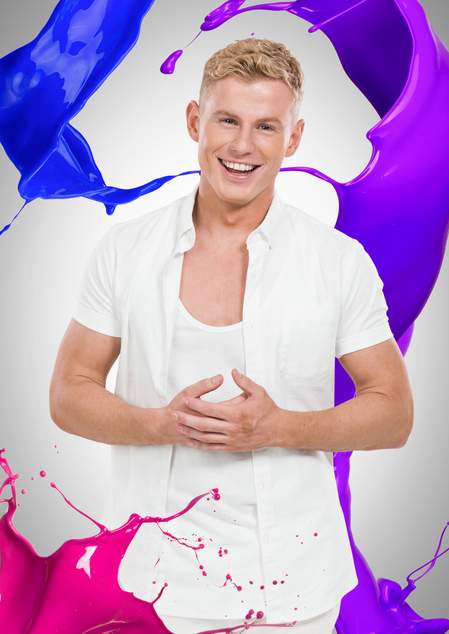 What were you feeling when you first walked in to the house?
"I was so struck when I got in there about how soon everyone opened up to each other. I think it's because none of us had been in a situation where we'd been surrounded by like-minded people. That was the nice part."
How was it working with Courtney Act and her counterpart Shane Jenek?
"We didn't realise what kind of scenario it would be, but it was amazing how much time we did have with Shane. Shane was like the big brother type in the house who would give you a one-on-one or discuss the day, and then Court the party animal would arrive looking sensational! We had so much fun with Courtney."
Something that struck me during the premiere was the tension when some of you told your dates for the first time that you're bisexual. Do you feel like you're coming out over and over?
"Not me personally, but I'm a very honest person. Not that it's about being honest, it's about being comfortable in that scenario – but I am always comfortable.
It is very awkward in that situation, you don't always know how someone is going to take it and as the show carries on you'll see that on some of the other dates it comes naturally to tell people that we're bisexual and that is a bit nerve-wracking.
There was one date in particular where Daisie has to make it clear that being bisexual doesn't mean she is not monogamous. Are you often having to teach lessons to potential partners?
"Yeah definitely! I think the whole experience of being bisexual means you are. When you tell people on or off the show, people assume they're more likely to be cheated on, or that you have a preference for one gender…
"It's down to the person and if they want that one on one relationship, and the show definitely explores that."
It's not just heterosexual people though is it? Have you had similar encounters within the LGBTI+ community?
"That is something that really concerns me. Some of the guys I've been with in the past, I haven't told them that I'm bisexual of that I've dated women… maybe you are a bit worried about how they may take it. It's the same with the girls as well.
"You see later in the show that one of the girls heads on a date with a lesbian, who does not respond well to her being bisexual."
What do you hope the visibility that The Bi Life will provide does for other bi+ folks?
"I hope it's a comfort that it is okay. One of the things I've learned along the way is; don't even listen to what people are saying to you. Whether it's negative or positive, just do what's right for you."
The Bi Life airs Tuesdays at 7pm of Foxtel's E! Network.
Leigh Andrew Hill
---