Matt Canavan says it important to respect supporters of traditional marriage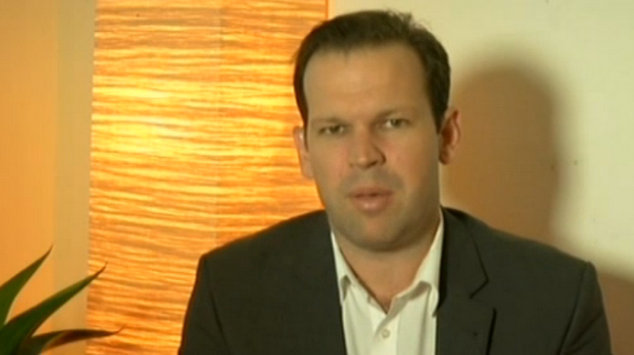 Liberal senator Matt Canavan has described reports of a push from moderate members of his party suggesting that it would be in the government's interest to address marriage equality before the May budget as "unusual".
Senator Canavan says it is important to show respect to people who support traditional marriage as this group includes most of Australia's trading partners in Asia.
Appearing on ABC's Insiders the Minister for Resources said the government's policy on marriage equality was very clear.
"The coalition's policy on the marriage question is very clear. We took it to the last election, we think the Australian people deserve a say." Senator Canavan told host Barrie Cassidy.
Senator Canavan said since the plebiscite proposal was unsuccessful in the parliament it was time for the government to focus on other issues.
"I would just like to see a lot more respect in the debate," Senator Canavan said, "I respect others who have a different view.
"My personal view is that we should not change the definition of marriage. What I find a little uncomfortable this week with the position of CEO's is almost a level of contempt for those who might have a different view."
Earlier this week a group of CEO's from some of Australia's biggest companies wrote a letter to Prime Minister Malcolm Turnbull urging him to address the issue of marriage equality, sooner rather than later.
The move received harsh criticism from Immigration Minister Peter Dutton who spent three days criticising the move.
On Thursday Dutton told radio station 2GB that CEO's should stick to running their companies rather than commenting on social policy. Yesterday the Minister continued his attack on industry leaders, singling out Alan Joyce, the gay CEO of QANTAS.
Senator Canavan said the suggestion that denying gay and lesbian couples not being allowed to get married was bad for business was a stretch.
"There was a notion this week in that letter that somehow unless the parliament legislated for gay marriage this fortnight it'll be bad for business. I really struggle to get that far."
"We live in a region, our biggest trading partners are in Asia, there's no change that any of these countries Indonesia, Japan, China, will legislate for gay marriage anytime soon. They have very strong and socially conservative positions on this issue." Senator Canavan said.
"If we treat others with that level of contempt, who have a view on traditional marriage, then how can we go out in to our region and respect their views as well."
Senator Canavan is not the first MP to raise the conservative policies of our trading partners in relation the marriage equality debate.
Back in 2015 Deputy Prime Minister Barnaby Joyce said he believed that Australia's trading partners such as Indonesia would see acceptance of gay marriage as being "decadent".  Concerns about how Indonesia and other Asia country's would view marriage equality was first raised by Tasmanian senator Eric Abetz.
OIP Staff