Meet Conchita Wurst: Drag Artist and Austria's Eurovision Entry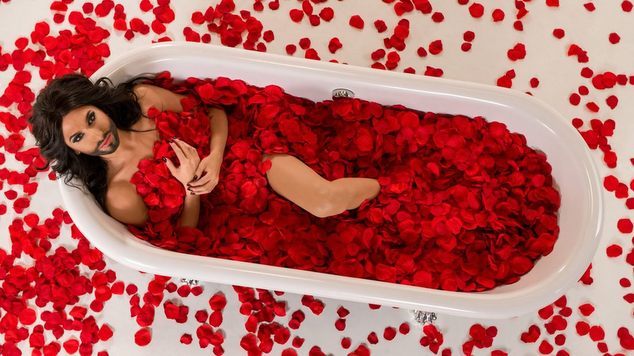 Austria's entry for this year's Eurovision Song Contest in Copenhagen has been getting plenty of press attention.
At a press conference on the 18th of March, the Austrian broadcaster revealed the country's chosen song: a power ballad sung by a bearded drag queen.
The singer in question first rose to fame under the name Tom Neuwirth through televised Austrian talent show 'Starmania' in 2006. Neuwirth unveiled his drag persona Conchita Wurst in 2011.
According to the Austrian Times, Neuwirth wanted to make a statement about gender and discrimination by creating a female character with a beard.
Conchita Wurst came second place in the 2012 preselection for the Eurovision song contest, and is the country's official selection this time around.
Wurst's performance of the dramatic power balled 'Rise Like a Phoenix' is giving the nation hope for reaching the finals for the first time since 2011.
Take a look at Wurst's glorious performance below, complete with a wind machine and bathtub full of rose petals.
And while we're at it let's take a retrospective on drag acts in Eurovision with Ukraine's very own Verka Serduchka!
Drag and Eurovision. Has there ever been a more perfect combination?