Mega '90s: Get ready for this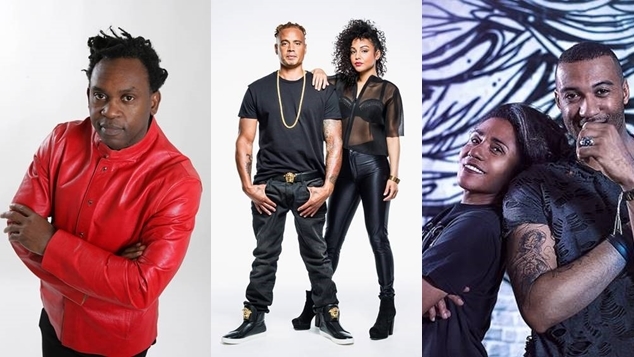 Hot on the heels of '90s Mania another retro party is heading our way. Mega '90s will be see 2 Unlimited, Technotronic, Dr Alban and The Real McCoy sharing a stage.
2 UNLIMITED will hit Australia for the very first time in March 2017 to perform all their biggest hits including No Limit, Get Ready for This, Twilight Zone, Tribal Dance, Workaholic and more. The techno-dance-pop duo had 9 Top 40 Australian hits and have sold over 20 million records worldwide.
The last time the band were in Perth was for a promotional tour just after their first cassette single came out in 1991. Back in 1992 they made a personal appearance at Brashs in the Hay Street Mall signing autographs.

The current line up features original rapper Ray Slijngaard. Anita Doth, the band's original singer has announced she'll be leaving the band at the end of 2016, a new singer will take her place on the Aussie tour.

Everyone will want to sing along when Technotronic take to the stage. The duo delivered a fun set a festival in Perth a few years ago. They'll be performing their hits Pump Up The Jam, Get Up! (Before the Night Is Over), This Beat Is Technotronic. Ya Kid K and MC Eric certainly know how to throw a party.

Also on the bill is The Real McCoy. They had heaps of hits in the '90s including Automatic Lover, Runaway and Love & Devotion as well as number 1 hit single Another Night and platinum selling single One More Time.
The German dance-rap group have announced original studio singer Karin Kasar has reunited with founding member and rapper O-Jay.
The fourth performer on the bill is Dr Alban. He'll open up the show with his huge tunes It's My Life and Sing Hallelujah.
Mega '90s 2017 Tour Dates
Friday 17 March Perth, Metro City
Saturday 18 March Adelaide, Thebarton Theatre
Monday 20 March, Melbourne, 170 Russell
Friday 24 March Brisbane, Eatons Hill
Saturday 25 March Sydney, Big Top
On-Sale: Pre-sales begin on 11th October, and general sales start on 13th October – at 9am (local times)
Tickets from:
http://metropolistouring.com/mega90s