Michelle Rodriguez and Cara Delevingne Kiss at Basketball Game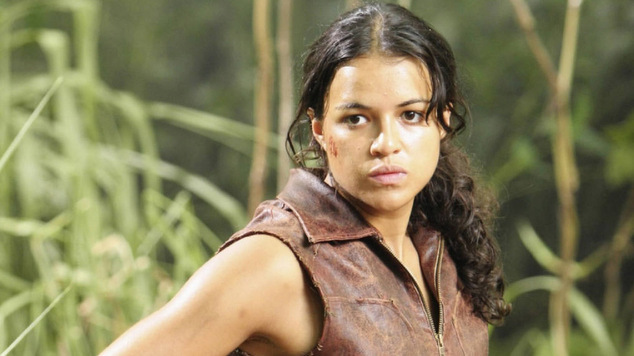 Actress Michelle Rodriguez and professional attractive person Cara Delevingne were spotted getting cozy at a recent Knicks game. The pair were spotted drinking, smoking e-cigarettes, laughing and kissing in their seats courtside.
Following years of speculation about her sexuality, Rodriguez came out late last year when she told Entertainment Weekly that she has 'gone both ways'. 'Men are intriguing. So are chicks' she said.
Delevingne is rumoured to have dated British singer Rita Ora, but has made no conclusive statements regarding her sexuality.
Check out photos at 'Mail Online'