Midland Hospital Concern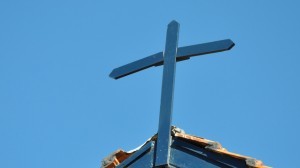 Proposed Catholic Public Hospital Fine For LGBTI Community Say St John Of God.
Following reports on the ABC, LGBTI community members have expressed concern that the new public hospital in Midland is likely to be provided by Catholic organisation St John of God. With the Catholic Church's high profile public opposition to equal rights for LGBTI people and the precedence of St John of God's code of ethics over consumer health needs concerning contraception and abortions there have been fears that the new public hospital will not be able to provide LGBTI appropriate health care.
Responding to these concerns a spokesperson for St John of God told OUTinPerth,
'Catholic health providers offer inclusive care, with a focus on delivering safe, accessible and non-judgmental health services. Their track record includes ground-breaking HIV treatment and research.
'Equally, St John of God Health Care's focus is on providing compassionate and holistic care that respects the autonomy, dignity and needs of the individual, within the range of services provided by its hospitals and other services.
'It does not discriminate against any person on any grounds in terms of health care provision, employment or otherwise.
'Until negotiations have been finalised between St John of God Health Care and the State Government on the Midland Health Campus, we are unable to provide detailed comment, however we can confirm that the same approach and quality of service would be delivered if contract completion is reached.'
Whilst St John of God healthcare already operate private hospital services in WA and public hospitals interstate, public hospitals in Western Australia have previously been secular institutions.
Zoe Carter