Midsumma will not use advertising benefits in News Corp partnership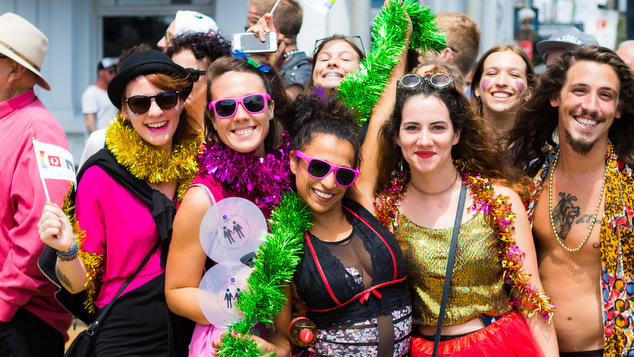 Midsumma Festival have announced they will not be claiming any of the advertising benefits agreed upon in their partnership with News Corp following criticism from the LGBTIQ+ community.
The festival has been under fire for their agreement with News Corp and their publication Herald Sun for the media organisation's criticisms of the Safe Schools anti-bullying program, marriage equality and transgender rights and giving a platform to columnists with anti-LGBTIQ views.
Earlier this month, Midsumma revealed that stakeholders supported a continuation of the advertising partnership. Now, the organisation will be launching a full review of the partnership following the conclusion of the 2017 festival in February in light of continued pressure from the wider community.
A spokesperson for Midsumma says that the organisation has "come to the conclusion that we simply cannot allow this issue to detract from the positive focus that should be on LGBTIQ+, artists and community groups at this time, with such an diverse range of creative, innovative and inspirational events about to take place across the three weeks of Midsumma 2017."
"Pulling out of this year's Herald Sun agreement would be extremely difficult for Midsumma at this time. In light of continued concerns expressed to us we have however decided that we will now not be taking up any of the advertising benefits of the partnership offered by the Herald Sun to us for the 2017 Festival under this sponsorship."
The Herald Sun will not have a presence at the festival, neither in for form of a marching float in the Pride parade nor a stall at the Carnival celebrations.
"It is important to note that there is no money attached to the agreement. A full review of all partnership outcomes and value alignment is already planned and will be undertaken after the 2017 festival. We are a small team trying to do big things for a large and very diverse community, in a world that feels significantly more difficult for us all as we head into 2017."
OIP Staff