Mig Ayesa on the Music of Queen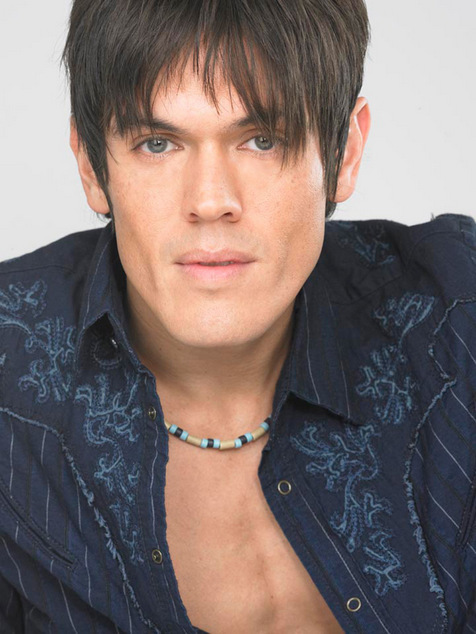 Vying to become the new lead singer of INXS via a reality TV show catapulted Mig Ayesa from the world of musical theatre to the world stage.
Ayesa was a fan favourite onm 'Rockstar INXS', and the only Australian in the competition. He made it through to third place and after the show he released his debut album and went on to be a leading man in musicals in the West End and Broadway as well as headlining shows in Australia and throughout Asia. In February he'll be in Perth to sing the songs of Queen.
From appearing in 'We Will Rock You' to this current tour, you've had a lot of Queen music in your career, which songs do you love the most?

I have been blessed that I have been associated with Queen for the past 10 years or so, and one thing that always come as a surprise is how fresh and exciting they sound to me, no matter how old they are, no matter how many hundreds of times I've heard or performed them. My favourites change all the time, but for now, I'm loving 'One Vision'. It's driving guitar riffs are what air guitar dreams are made of, mixed in with lush and dramatic string arrangements, and Freddie's vocals just melt my ears with his passion and pinpoint accuracy.
'Love of My Life' is another favorite, as the melody is so hauntingly beautiful, and it mirrors a lot of what was happening to me on a personal level. The Show Must Go On'…at the end of Freddie's life, he being aware of his impending mortality, this song is a majestic defiance of fate and it sounds like the whole band are grieving and aching the inevitable. Brian May's soaring solo, Freddie's flawless delivery, Roger's rock solid foundation with John's steady support show's Queen at their best and most profound. But still there is Bohemian Rhapsody…a song that will forever be Queen's signature piece, as it was so revolutionary and unique for it's time and even now, there has never been a rock song like it.
You recently reprised the role of Galileo in 'We Will Rock You' – what's it like returning to the role a few years after you first played it?

It was like putting on an old comfortable pair of jeans that just fits perfectly! I truly believe 'Galileo' was one of my favourite roles I have ever played, and any chance to do it I jumped at. But this time, playing this show, with this music was somehow elevated as we put 'We Will Rock You' for the first time in Arenas all around Europe. That is really where the music of Queen belongs…in arenas!
How do you look back on the Rockstar:INXS experience?

I will always be grateful for what 'Rockstar:INXS' did for me and my career. It certainly was a life-changing experience. I not only became a recording artist, signing with Decca/Universal, but it won me a whole legion of wonderful fans world-wide, as well as helping me secure a Green Card, as I then moved to the USA. It was the spark that truly turned my life upside down and catapulted me on this roller-coaster ride, which I am still feeling the effects of, even 8 years later.
I find it hard to watch the show still, as I truly feel I did not perform to my best ability. I can see the nerves take the better of me, but I have no more regrets about it. Of all the reality show competitions out there, I am so proud and glad that I was chosen for Rockstar. It would have been great to have toured with INXS, but my life since then has been a real journey of discovery!
You've been in heaps of big musicals, is there a musical you'd like to do in the future?

It's funny how life turns out that I have done so many musicals, when I never trained or even looked for a career in theatre, but it was something that I fell into, and fell in love with. There are many brilliant shows out there, but if we are talking about BIG musicals, there is no bigger than 'Les Miserables', and I like to think of myself as a future Jean Valjean! I also thought if they ever put on 'Movin' Out' again I would love to be the piano man in that Twyla Tharp / Billy Joel musical.
Mig Ayesa is appearing in The Music of Queen: A Rock and Symphonic Spectacular, Friday 14th February at the Riverside Theatre. Tickets are available via Ticketek.