Moira Deeming uses inaugural speech to voice anti-trans views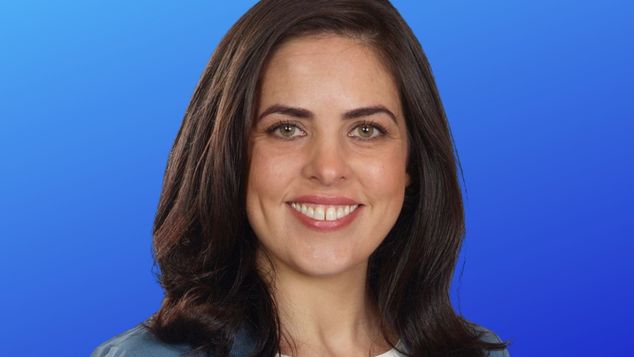 Victorian MP Moira Deeming has used her inaugural speech to parliament to voice her anti-trans views.
Warning: This post contains anti-trans views that some readers may find upsetting. 
The conservative MP attacked gender affirmation for people young people who are transgender, voiced her opposition to Victoria's laws that outlaw conversion therapy, and argued that transgender people should not be allowed to use the bathroom that matches their gender.
Deeming also called for the state to change the laws that allow the children of home-based sex workers to reside in their homes. She said police had told her Victoria would become the "child rape capital of the world" if the laws remained.
Deeming said she turned to politics after she became disillusioned with teaching.
"Lessons on tolerance were being replaced with lessons on inclusion. It wasn't enough anymore to just accept each other's difference with respect. Now students were required to affirm and celebrate beliefs that they just did not share."
The MP said she believed long held moral and religious positions were being reframed as discriminatory and intolerant, and people were categorised as allies and enemies. Deeming said students being taught too much about colonialism, racism and patriarchy.
During her speech Deeming highlighted that she's worked closely with Katheirne Deves, Tasmanian Senator Claire Chandler, and Bernard Lane, who was formerly a journalist at The Australian.
Deeming was a vocal critic of the Safe Schools anti-bullying program. She previously served as a local councilor in Melton.  She previously asked every council in Victoria to outline their rules on transgender women using bathrooms and change room facilities.
Deeming said she had run for parliament because a range of government officials, politicians and authorities had not answered her concerns about transgender people.
Greens leader Samantha Ratnam responded to Deeming speech calling it "utterly vile".
"Trans and gender diverse Victorians face stigma, discrimination and violence on a daily basis because of transphobic views like Deeming's." Ratnam said. 
While another Greens member Katherine Copsey said the language Deeming chose to use was "absoloutely shocking".
The Victoria Pride Lobby has condemned the speech saying transgender and gender diverse people deserve respect.
"They deserve to be viewed as equal citizens by the politicians who represent us. Yet it is because of views like Deeming's they face disproportionate levels of discrimination and violence.
"To our trans and gender diverse communities in Victoria – we stand with you and will continue to call out transphobia where it arises." the organisation said.
OIP Staff
---
Do you need some support?
If you are struggling with anxiety or depression, support and counselling are available from:
QLife: 1800 184 527 / qlife.org.au (Webchat 3pm – midnight)
QLife are a counselling and referral service for LGBTQIA+ people.
DISCHARGED: [email protected] / discharged.org.au
Discharged is a trans-led support service with peer support groups for trans and gender diverse folks.
Lifeline: 13 11 14 / lifeline.org.au
Beyondblue: 1300 22 4636 / www.beyondblue.org.au
---

You can support our work by subscribing to our Patreon
or contributing to our GoFundMe campaign.