'Moonlight' wins Best Drama Film at Golden Globes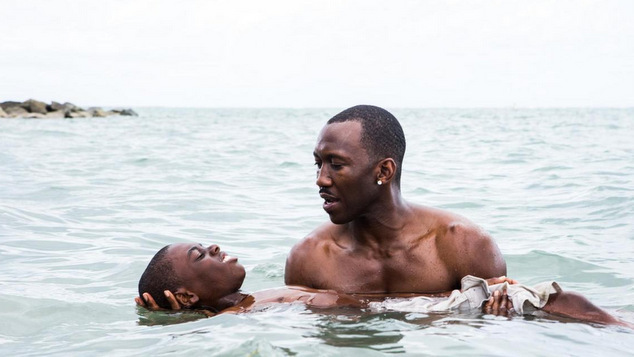 Moonlight has been named Best Drama Film at the 74th Golden Globe Awards.
During the awards presentation the film was presented by actor Brad Pitt, making a rare public appearance.
"It's born of the courage of a group of actors willing to strip to their souls and express their humanism inside mistake and misstep and misdeed,"Pitt said introducing the film.
The film was nominated for six awards but picked up just one trophy, facing off stiff competition from La La Land.
The movie is a coming-of-age tale about a young, gay, black kid growing up in a poor, drug-ridden neighbourhood of Miami.The movie is based on a play In the Moonlight Black Boys Look Blue by author Tarell Alvin McCraney.
Director Barry Jenkins spoke briefly when accepting the award, taking a moment to thank his mother.
"Mom, you gave me my life, and I hope being on the stage right now is the fulfillment of the life that you gave me." Jenkins said before asking the audience to take a friend to see the film and encourage word-of-mouth support.
Since it's release Moonlight has been a critics favourite, but it has not a box office smash. On Sunday the film was also honoured by the USA's Film Critics' Society at their annual awards ceremony.
The Australian season of the film opens on January 26th. It can be seen at LUNA Cinemas.