Morrison government reveal new draft of Religious Discrimination Bill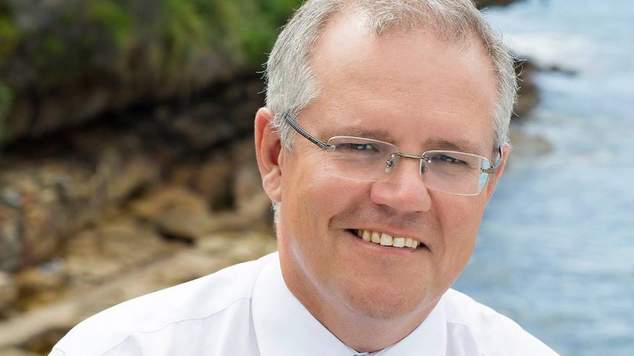 The Morrison government have released a new draft of the controversial Religious Discrimination Bill, after withdrawing its first draft in November.
The updated bill announced today by Prime Minister Scott Morrison and Attorney General Christian Porter has seen some major changes, following criticism from LGBTIQ+ and women's advocacy groups, as well as approximately 6,000 written submissions from churches, aged care providers, business and more.
"This is a bill for all Australians," Morrison said, "Australia is a country of respect and tolerance."
Attorney General Porter revealed 11 changed to the legislation this morning, including a provision which allows hospitals and aged care providers to hire based on faith – a point of concern already raised by LGBTIQ+ advocates.
Other updated from the first draft include discrimination exemptions for religious camps and conference centres providing accommodation, and defining all religious charities as "public benevolent institutions" where the first draft excluded charities involved in commercial activity from exemptions.
The new bill would also allow doctors, midwives, nurses, pharmacists and psychologists to object to treatment that does not align with their faith. These professionals would not, however, be able to object based on the faith of a patient.
Attorney General Porter said the bill was reassessed after listening to feedback from parties on all sides of the debate.
"These changes don't change the operation, the objectives or the overarching structure of the bill," Porter said.
"They improve a range of very important clauses and they are certainly, at least, substantive enough to warrant this extra period of consultation."
National LGBTIQ equality organisation, just.equal, has slammed the changes to the Government's proposed religious discrimination bill saying it is now even worse.
just.equal are concerned the changes will allow a broader range of organisations to discriminate against LGBTI people and others who fall foul of religious doctrine.
"The Government heard the LGBTIQ community say we want the bill to allow less discrimination, and it gave us precisely the opposite," just.equal spokesperson Rodney Croome said.
"The release of this bill on world human rights day is a travesty because the bill undermines the equal rights of millions of Australians."
"When Prime Minister, Scott Morrison, says this bill is a shield protecting against discrimination rather than a sword allowing it, he is not telling the truth."
"It's time for Labor leader, Anthony Albanese, to break his silence and commit Labor to voting this atrocious bill down."
Croome added the broader list of organisations allowed to discriminate will disadvantage both LGBTIQ people and religious organisations.
"The new bill will mean LGBTIQ people have fewer job opportunities and existing LGBTIQ staff will be forced into the closet."
"Faith-linked hospitals and welfare agencies will also suffer because their staff will be selected on the basis of piety rather than professionalism."
Croome also noted that LGBTIQ people will face discrimination in health care regardless of the narrowing of the proposed conscientious objection.
"Transgender people seeking medical treatment related to their identity will be just as vulnerable to discrimination under the Government's revised provisions."
Croome also expressed concern about the bill's expanded definition of what constitutes "religious doctrine" when it comes to determining what discrimination is permitted.
According to section 11 of the bill, the definition of "religious doctrine" is whatever a member of that religion believes it to be.
"This new definition of religious doctrine is so broad it opens the floodgate to any kind of prejudice and bigotry camouflaged as religious belief."
The Morrison government are expected to introduce the legislation to parliament upon its return in 2020.
OIP Staff
---