Mosquito Coast's Connor Barton chats about their new album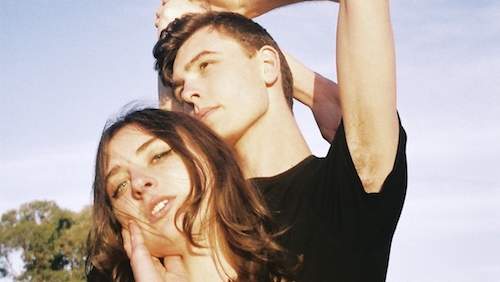 Local band Mosquito Coast has slowly been building up their profile over the last few years.
Naomi Robinson and Conor Barton burst onto the scene in 2015 chosen out of 850 entries to be crowned triple j's Unearthed High winners in 2015. Since then, there have been singles, an EP, numerous national tours and high profile festival appearances. Recently they supported Beach House when they played at the Perth Festival.
The band have just spent some time in the USA working on their debut album, and next up they'll be playing the mini-festival At First Sight on Sunday 2nd June.
Connor Barton chatted to Graeme Watson about making the new record, the literary origins of the band's name, and their upcoming appearance.
Mosquito Coast will be performing at At First Sight on Sunday 2nd June, the mini-festival takes place at the Newport Hotel and Metropolis Fremantle and features Ball Park Music, Mosquito Coast, Alice Ivy, Tia Gostelow and Spacey Jane.
Image: Jonathan Knight