MoveMe: Improvisation and Dance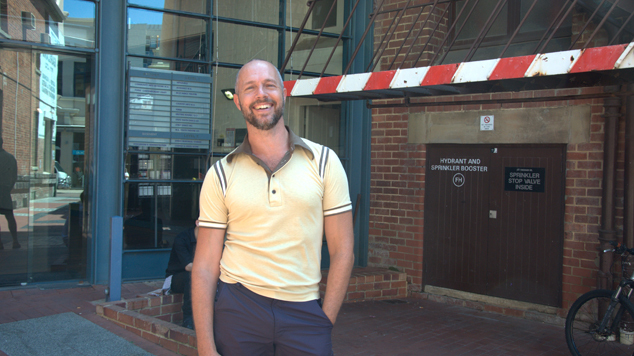 Paul Selwyn Norton joined STRUT Dance in 2013, and since then has beganbegun work on repositioning the organisation as a National Choreographic Development Centre. He has also worked to build STRUT's artistic program in the lead up to presenting Perth's first ever dance based 'MoveMe Improvisation Festival'.
The MoveMe dance festival was first staged in 2012 but this year Norton has transformed it into a captivating festival focusing on improvisation in performance.
"This is a first," Norton declared, "There has never been an improvisation festival in WA covering dance, music and performance."
"Almost all choreographers use improvisation in their work." Norton explained, "Either as a practice itself or as a part of research to come up with material or to stimulate dancers to create new vocabularies. Improvisation is deeply embedded in choreographic research."
Norton brings three decades of experience to share with Australian dancers and choreographers. As a dancer he worked with the acclaimed Batsheva Dance Company and William Forsythe's prestigious Frankfurt Ballet. While as a choreographer his works have been performed around the globe.
Norton highlighted that improvisation is a practice that is found across almost all art forms and a festival of improvisation creates connections with many other art practices.
"Stand-up, theatre has a long history in commedia dell'arte all the way back to when theatre was born, it comes out in improvisational variation, it's been there since theatre began, since dance began and since music began."
"Most of Mozart and most of Henry Purcell, Baroque is improvised music, its jazz. It's always been around we just happen to now call it improvisation." Norton said.
Since arriving in Perth, Norton said he had been excited by the local dance industry and that it's beginning to be recognized both on a nationally and internationally.
"There are beautiful pockets of poetry happening all over, and that's because of people investing in staying here. People like [local choreographers] Jo Polllit and Rachel Ogle and Laura Boynes.
"Now there is this shift in interest, STRUT has got a really strong international and well as national focus now, and that's because of the network that I brought with me. We've also got a new contemporary dance company in the offing, so eyes are turning west." Norton said.
Norton said he was excited about all of the festival's program; "It's all bold, it's all risky, it's all provocation and it's all on different levels!"
The Move Me Improvisation Festival presented by STRUT Dance is on from November 22-30. Find out more about the festival at STRUTdance's website.

Graeme Watson