National LGBTI Telephone Counselling Announced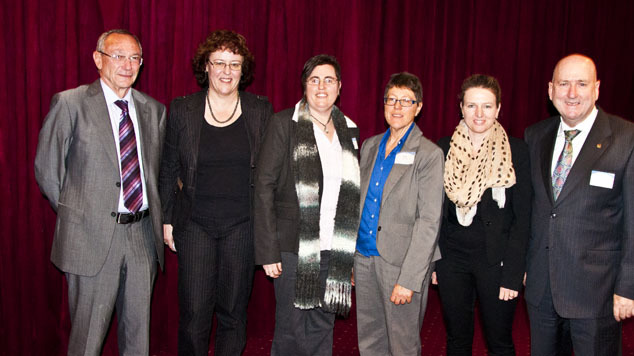 A national telephone counselling service for the LGBTI community has been introduced by the new Mental Health Minister Jacinta Collins and WA Senator Louise Pratt.
The National LGBTI Health Alliance will be donated $3.3 million over the next two years to provide the Qlife Support Service, which will run seven days a week from 5.30pm to 10.30pm across Australia.
Senator Collins made the announcement whilst addressing the industry forum held by the Gay Retirement Association (GRAI), the Council for the Aged WA (COTA) and Aged Care Services WA (ACSWA).
"These services can go a long way to helping people overcome the negative mental health impacts of discrimination, stigma and social isolation because of their sexual orientation, sex or gender," explained Collins.
"They will be followed later this year by other QLife services such as online real-time chat support, online forums and an email response service as well as online multi-media mental health information and resources, which will include video and audio formats."
Senator Pratt explained that once established the service could be accessed via the Australian Government's mindhealthconnect.org.au.
The Chair of Gay and Lesbian Community Services of WA(GLCSWA), Davina Morley, welcomed the national project,
"This will build on the excellent work of the GLCS phone line over the last 40 years, as well as embracing new technology.
"It really adds to the ongoing recognition of LGBTI issues; a great momentum is starting to be achieved."
Nadine Walker
Image: Ken Marston CEO Council for Older Australians (COTA), The Hon. Jacinta Collins Minister for Mental Health and Ageing, Ms Sandra Norman Senior Training Officer Gay and Lesbian Community Services (GLCS), Dr Jude Comfort Chair of Gau and Lesbian Retirement Association (GRAI), Senator Louise Pratt, Mr Stepeh Kobelke CEO Age Care Services WA.