Need some new music in your life, check out the new releases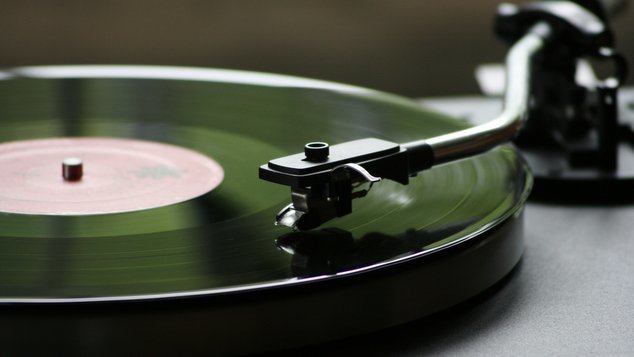 Fresh Tracks  
Each week OUTinPerth is sent a mountain of media releases about new tunes. We went through most of the ones that arrived in the last week and wrote a one line review for each. If you're after some new music, maybe some of these will satisfy your desires. There all in a Spotify playlist too.
HOFFEY & Vincent – Good Things are Coming a nice slice of laid back summer house.
Jack Davies and The Bush Chooks – Half Frozen Beer local folk merchants deliver a laconic tune that paints a beautiful picture of a lazy afternoon.
Keaton Henson – Ambulance gorgeous song of plucked guitar and delicate vocals.
SMERZ – I Don't Talk About That Much manic electronic sounds that build into a thumping trance.
Midnight Sister – Doctor Says engaging mix of blues guitar and piano, orchestra and soaring vocals, reminiscent of many 60's classics.
Wallows – Dig What You Dug a tune from the band's new EP, upbeat with 60's influences.
CLYPSO – Storm tropical sounds, quirky vocals, brimming with cuteness, this is totally addictive – rewind.
YB – Waiting from Brisbane this is pretty funky and has some dreamy vocals.
Tigerlily featuring Aydan – You, Me & Tequila You might know Aydan Califiore from The Voice and YTT, here he delivers a reasonable tune.
There's a Tuesday – Amsterdam a classic sounding indie single, good for a summer drive.
Selfless Orchestra – Time is a Flower epic and beautiful, clocking in a 8-minutes this song is giant.
Market – Show It funky and laid back lo-fi bedroom pop.
Fascinator – Beyoglu skip the original track and check out the remixes, bizarrely odd and wonderful.
Tame Impala – Borderline (Blood Orange Remix) Dev Hynes drops some magic over this tune and turns it into a hazy jam.
GUM – Airwalkin  super-funky retro vibes with killer beats and guitars.
Bambi – Elan Vital it's like a symphony orchestra hanging out with an Atari – quite pretty.
Cat & Calmell – Dumbshit an ode to doing dumb shit in your youth, an slow anthem for youth.
Club Crush – Domino serious 80's vibes, makes us scream Wa Wa Nee.
Taylor Roche – Never Like That sweet feel good song that showcases impressive vocals.
Antiboy – Paradise a posthumous release from Australian Harry Haines, an intriguing mix of rock and breakbeat.
Animal Ventura – All the Love We Knew relaxing tune filled with strumming guitars and beach vibes.
Yukio – Make It Better it takes a while to get going, but it's quite lovely once it ramps up.
Skullcrusher – Farm with a name like Skullcrusher you'd expect a very different sound, this is tingly folk magic.
KSI featuring Craig David and Digital Farm Animals – Is it really love instantly catchy
Cold Hands Warm Heart – Quartz a sprawling 9 minute experimental jazz opus to the environment.
Flowidus – By Your Side this d&b track is huge at the moment, perfect mix of beats and vocals.
Sycco featuring RIZ LA VIE – Dribble (Remix) layered and intriguing sound, we quite like this one.   
Luluc – All the Pretty Scenery sweet vocals and subtle guitars, the lyrics are quite meaningful.
PVA- Talks (Mura Masa Dub) it sounds like an angry computer at the beginning but once the other sounds hit, it's bliss.
Graeme Watson
---

Love OUTinPerth Campaign
Help support the publication of OUTinPerth by contributing to our
GoFundMe campaign.