New diversity framework and research funding for Dementia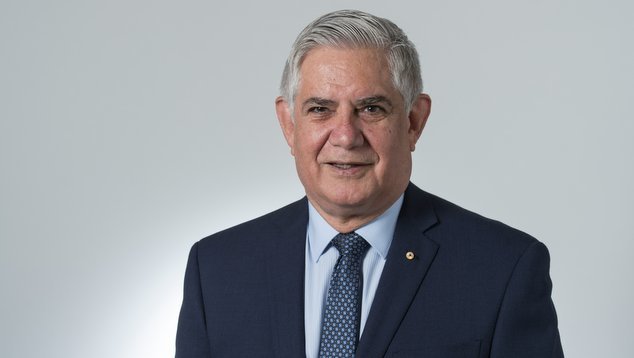 Dementia Australia has welcomed the launch of the Aged Care Diversity Framework action plans at Parliament House today by Ken Wyatt, Minister for Senior Australians and Aged Care.
The action plans are guiding resources that can help providers, peak organisations and governments to ensure their services are inclusive and culturally safe for all consumers.
The plans launched today have been developed by the Aged Care Sector Committee Diversity Sub-Group in consultation with the sector. They cover older Aboriginal and Torres Strait Islander people, older people from culturally and linguistically diverse backgrounds and older lesbian, gay, bisexual, transgender diverse, and intersex elders, with the expectation of more plans to come.
The Committee who created the plans comprises ten diverse representatives from organisations including Dementia Australia, The National LGBTI Health Alliance, National Aboriginal Community Controlled Health Organisations (NACCHO), and the Federation of Ethnic Communities' Councils of Australia.
Dementia Australia Acting CEO Leanne Emerson said the outcomes of the action plans would provide a guide for assessing current performance, identifying gaps and designing pathways to enable inclusive service provision.
"The intent of the action plans is to support government, aged care providers, consumers, families and carers by focusing on solutions to address barriers affecting each group's ability to access mainstream aged care services along with respectful and inclusive service provision," Emerson said.
"People living with dementia account for 52 per cent of all residents in aged care facilities. The action plans will provide a series of recommendations which will lead to better outcomes for people of diverse needs and characteristics living with dementia, including more informed choices, accessible care and support, and respectful and inclusive services.
"Making sure that all Australians, no matter their background or life experience, have access to quality aged care is what we're aiming for." Emerson said.
The Aged Care Diversity Framework can be found online.
Funding for Dementia Research announced

 
Alongside the new diversity frameworks supporting expression of sexuality by older people with dementia in long-term care is just one of 17 new projects that will share in more than $1 million in grants to conduct ground-breaking dementia research that were announced today.
Dr Cindy Jones from Bond University was awarded a $75,000 Dementia Australia Research Foundation Project Grant and will use the funding to develop the facilitation of care environments that are supportive of the verbalisation and expression of sexual preference, need and desire by people living with dementia.
Dr Jones said it was an area where there had been limited research.
"People living with dementia's ability to express their sexuality is important to their physical and sexual health, quality of life and psychosocial wellbeing. Discussions with key stakeholders and a review of literature on the subject have highlighted the limited work undertaken to examine the preferences of people with dementia for their expression of sexuality as part of health and social care," Dr Jones said.
"This project will help professionals in aged care to understand and honour the sexual preferences of older adults, particularly those living with dementia, who have often been overlooked in the past. Relevant care staff need to be more equipped to start these conversations and make progress in this area.
"The funding will strive towards a model of care to support people living with dementia in a neglected and stigmatised area, in long-term care settings that is both person-centred and consumer-directed," Dr Jones said.
Another recipient, Dr Michele Callisaya from Monash University and University of Tasmania, will receive the coveted Dementia Advocates' Award. Dr Callisaya's project will focus on a cognitive-mobility stress test to detect mild cognitive impairment and risk of developing into dementia.
This project was chosen by a Dementia Australia Advocates group, who evaluated the applications according to which was most likely to yield important outcomes for people impacted by dementia.
Dementia Advocate Sarah Ashton said she chose this project as more research in this area could help to understand early indicators of dementia and create a more timely diagnosis for people in the future.
"Dementia turns your life upside down, and anxiety can become a huge factor as life becomes much more uncertain. I hope this study can help to provide more clarity to those going through cognitive decline," Ms Ashton said.
The Chair of the Dementia Australia Research Foundation, Professor Graeme Samuel AC, said the grants provided a valuable opportunity to researchers who wanted to make a difference in the field of dementia.
"We are investing in the next generation of Australian researchers who will be among those tackling some of the biggest challenges in this field. These grants are highly competitive and sought after in the research sector, and provide vital insights into reducing dementia risk, improving accurate and timely diagnoses and establishing treatment and care options for people who live with dementia.
"Without a medical breakthrough, the number of people with dementia is expected to increase to almost 1.1 million by 2058. Research into dementia is now more urgent than ever.
"It is also promising to see so much diversity in research topics of our grant recipients from across Australia, including research into less common forms of dementia, financial vulnerabilities in younger onset dementia and prescribing practices following hospital discharge," Prof Samuel said.
View the full list of grant recipients here.
Government announces funding for specialist care units
Earlier this month the federal government announced that some of the most vulnerable Australians who live with dementia would benefit from a world-first national network of specialist care units pledging an annual $70 million investment.
The program will see more than 30 specialist care units established to provide best practice person-centred care for people exhibiting very severe behavioural and psychological symptoms of dementia.
This will provide much needed specialist care for people who are currently unable to be appropriately cared for by mainstream residential aged care services.
The program has been developed through extensive consultation with dementia experts, clinicians, state and territory governments, dementia peak groups and carers of people living with dementia.
A tender process in early 2019 will select up to 15 units to be operational by early 2020, subject to evaluation outcomes, the remaining sites will be selected in 2021.
The Specialist Dementia Care Program will operate as the 'third level' of Australian Government programs to assist people with dementia, complementing the existing Dementia Behaviour Management Advisory Service and Severe Behaviour Response Teams.
This $70 million annual investment by full rollout will be in addition to the more than $50 million the government also provides each year for a number of dementia specific programs to support quality of life and care for people living with dementia.
OIP Staff – source Media Release
---