New Film Reviews: Big Eyes, A Little Chaos and More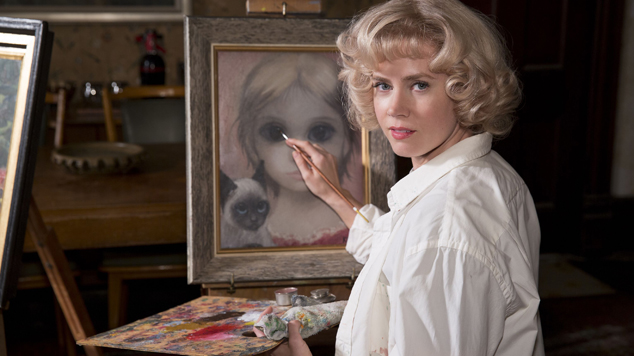 BIG EYES (PG)
Directed by Tim Burton
I think we've forgotten how restrictive it was for women in the middle of last century. When Margaret (Amy Adams) left her abusive first husband in the 1950s, she had to fight to keep her daughter.
Marrying the charismatic Walter Keane (Christoph Waltz) allowed her to keep her daughter but created another problem. Walter helped her sell her paintings of wide-eyed waifs when his Paris streetscapes didn't sell.
Margaret found out that he was also taking credit for her popular creations, but by the time he was mass-producing the big-eyed orphans and she had become a co-conspirator.
While this film isn't quite as dark and twisted as Tim Burton's previous works, the dark overtones still underlie this creepy true story.
As Walter becomes more famous, Margaret is isolated and trapped and she feels her sanity draining away. This gripping drama has with enough psychosis to give a Burtonesque view of Margaret's world.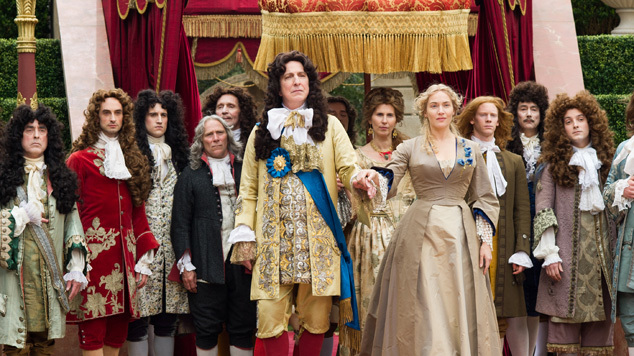 A LITTLE CHAOS (M)
Directed by Alan Rickman
In 1682, Andre Le Nôtre was in charge of constructing the Versailles gardens, although he was not as sizzlingly sexy as Belgian Matthias Schoenaerts who plays him in Alan Rickman's second feature film.
The times of King Louis XIV of France (69 year old Alan Rickman taking both sides of the camera) demanded that nature was supressed and tamed … much like females. A fictional widow, Madame Sabine De Bara (Kate Winslet), is hired by Le Nôtre to construct the Rockwork Garden (Versailles's La Salle De Bal in real life).
In turning the muddy grotto into something of beauty, the fiercely independent Bara has her own ideas about not taming everything that grows, even though there actually aren't that many plants in her outdoor ballroom.
This is a sumptuous costume drama, with Le Nôtre and Bara the most naturalistic characters among the camp procession of the Sun King's court.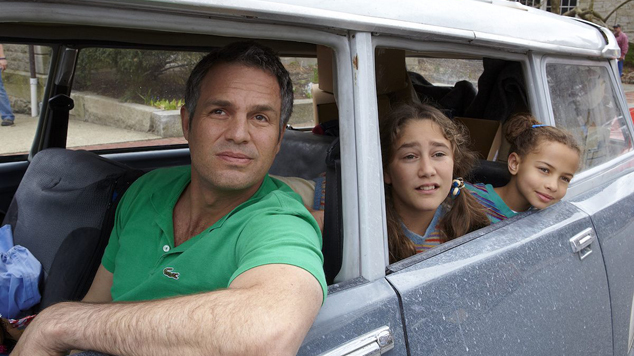 INFINITELY POLAR BEAR (M)
Directed by Maya Forbes
Having a father who is bipolar must have been difficult.
Having that father as the primary caregiver would certainly be something to make a film about, as Maya Forbes does in her autobiographical directing debut. Mark Ruffalo excels as Cameron Stuart, whose mental breakdown changes his life and threatens his marriage.
He agrees to look after daughters Amelia (Imogene Wolodarsky, the filmmaker's daughter) and Faith (Ashley Aufderheide) while his wife Maggie (Zoe Saldana) returns to study and employment. While Maggie visits from the other side of the country on weekends, the chain-smoking Cam throws himself into the task.
Forbes, whose own father referred to his illness as 'infinitely polar bear', concentrates on the manic highs and the humorous situations that arise. But she also includes some of the anguish and unfortunate alcohol-fueled rages as the two girls pitch in to hold the family unit together.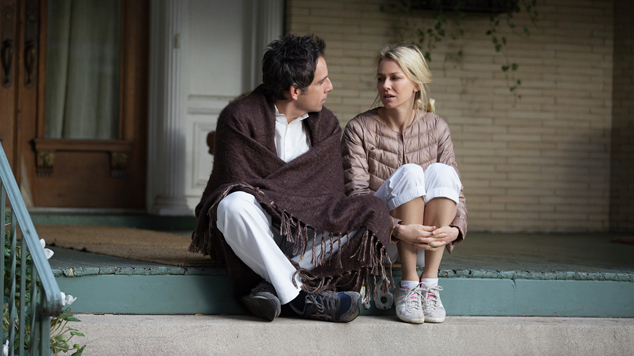 WHILE WE'RE YOUNG (PG)
Directed by Noah Boaumbach
Documentary maker Josh (Ben Stiller) and producer Cornelia (Naomi Watts) are in their early forties.
The New York couple have comfortable and moderately successful lives but they begin to look at life differently when all their friends start having children.
When they meet a couple in their twenties they begin to feel re-energised, even though their bodies sometimes have trouble keeping up with their new activities.
Like Josh, Jamie (Adam Driver) is interested in making documentaries and they undertake a project together. Darby (Amanda Seyfried) introduces Cornelia to hip-hop dancing and the four of them undergo vomit cleansings with a rather dubious shaman.
Boaumbach's film is an hilarious look at trying to hang onto youth but it also allows for a huge amount of empathy for middle aged crises. There are also some interesting ideas about the changing face of documentaries in at a time when people record everything.
Lezly Herbert