New Major HIV Study: Test Reguarly and Treat Early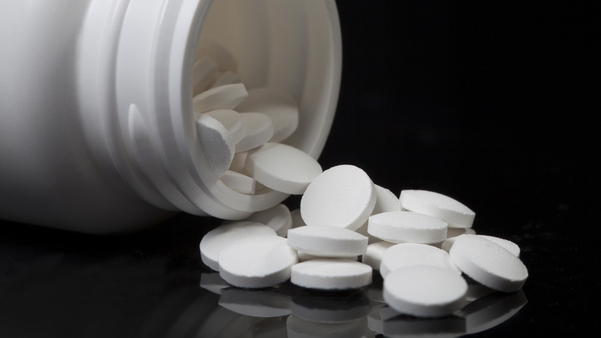 People Living with HIV should begin treatment immediately rather than waiting until their immune system has been affected by the virus.
The results from a world-first clinical trial have shown that early treatment of people with HIV has better long-term health outcomes than the previous approach where treatment is delayed. The finding has major implications for how Australia tackles the HIV in the future.
The Kirby Institute has announced the interim findings from the Strategic Timing of Anti-Retroviral Treatment (START) study. The major international study has been coordinated by the Institute and involved 4,685 individuals across 35 different countries.
The participants who had never taken anti-retroviral medications were split into two groups, half followed an early treatment regime, while the second half of the group waited until their CD4+ count fell to 350 cells/mm³.
The study found that the risk of serious AIDS events, and deaths due to non-AIDS events including major cardiovascular events, renal and liver disease and cancer was reduced by more than 50% among those in the early treatment group, compared to those in the deferred treatment group.
"These findings have global implications for the treatment of people living with HIV," said Professor Sean Emery, co-ordinating investigator of the START study from the Kirby Institute at UNSW Australia.
"As a result of this trial, we know now that the treatment all stages of the disease extends survival and prevents serious disease complications in people with HIV infection. Together with data from previous studies showing reduced risk of transmission among people on ART (Anti-Retroviral Treatment), these new findings support treatment for everyone with HIV." Professor Emery said.
The results which show increased health benefits by early treatment reinforce why regular testing to enable early detection of the virus is paramount to people at risk of exposure to HIV.
The results of the study have been welcomed by the WA AIDS Council. Chief executive Andrew Burry said the finding reinforce why regular testing is essential.
"For the first time we've got really solid evidence that it's better to be on treatment, regardless of CD4 counts, rather than to not be on treatment." Mr Burry told OUTinPerth.
"While we haven't had a limit since last year when a diagnosed person can begin treatment, there still difficult decision making for anyone making that decision. This evidence means that there's clear benefit and hopefully that will make that decision making easier." Mr Burry said.
Since April 2014 HIV-positive Medicare eligible individuals have been able to have unrestricted access to Anti-Retroviral treatments.
The WA AIDS Council's Positive Peer Educator Liz Walker said that while decisions upon when to begin treatment for HIV are for each individual she encouraged people to consider the results of the study.
"I would encourage HIV-positive individuals to discuss the START study with their HIV clinician. For those who choose to defer ART treatment it is important to remain retained in care and continued monitoring and close follow-up." Ms Walker said.
Mr Burry highlighted that that in Western Australia there is a high uptake on treatments in Western Australia and the most important group that highlight this research to is people who are recently diagnosed.
"We have high uptake levels on treatments, it's really for people are diagnosed and still have a substantial immune system and making the decision about whether to delay commencement of treatment or whether to start it straight away. What this study is showing is that there is a very solid demonstrated benefit in opting for treatment immediately, rather than waiting until the immune system is requiring it." Mr Burry said.
While there has been a long held belief that early treatment was preferable there hadn't previously been clear cut evidence to show that benefit.
Mr Burry noted that knowing that early treatment had substantial improved health benefits for people reinforced the need for regular testing of people vulnerable to HIV.
"It reinforces how important it is for people vulnerable to HIV to have regular, and if necessary, frequent testing. Clearly you can't get the early treatment benefit unless you are diagnosed and the sooner you're diagnosed after infection, and the sooner treatment commences then the greater the benefit will be."
The most recent trend in testing in Western Australia has seen an increase in testing and HIV diagnosis amongst men. Mr Burry said the WA AIDS Council believed the rising number of HIV cases in the state was a reflection on the increased uptake of testing.
'We've got significantly increased testing rates among men in the state which we think has pushed diagnosis up in numbers, but we think that's showing that we're detecting HIV, not that we're seeing an increased infection rate.
"That really important because that means more people know their HIV status, have the treatment option and can achieve undetectable viral loads. That's not only great for the individual's health level, but it's also great for the community." Mr Burry said.
It is estimated that 35 million people are currently living with AIDS around the globe. Of these only 12.9 are currently on treatment.
Rob Lake, Chief Executive Officer of the Australian Federation of AIDS Organisations (AGAO) said Australia is considered to have a high level of uptake of ART thanks to community support and education alongside the PBS scheme which subsidises the cost of medications.
'In a country like Australia with a strong health system and PBS, the study results are great news because people living with HIV can take advantage of the medicines straight away." Mr Lake said.
For more information about HIV visit the WA AIDS Council website, free testing is available for men at the M-Clinic.
Graeme Watson, image: stock image YayMicro|Stryjek