Looking for some new sounds? Here's the latest music reviews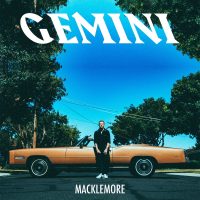 Macklemore
Gemini
★★★★½
Departing from his usual sounds when working on projects with Ryan Lewis, Macklemore's latest album ventures into a more contemporary style of hip-hop but potentially an older version of Macklemore. Dealing with personal drama, battles with apathy, ego and the seduction of substances and sex. There is stark contrast to his other works, whilst retaining that familiar Macklemore voice. It would seem Gemini  looks back at the days prior to fame, a day where excuses and dramas blocked the artist from achieving his goals.
Kyle J Kash
---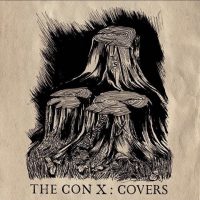 The Con: X The Covers
Tegan and Sara
★★
Tegan and Sara celebrate the 10th anniversary of their most lauded record by releasing The Con: X Covers. While The Con was eccentric and complex, this collection of covers was relatively uninspired. Most of the artists' interpretations are devoid of the charm and emotion that T&S are known for. Shura completely misses the mark with her take on the title track and you're going to also want to skip Mykki Blanco's Knife Going In.  But there are a few saving graces. Ryan Adam's version of Back In Your Head is a highlight as is MUNA's Relief Next To Me. You're much better off sticking with the original.
Tracey Chung
---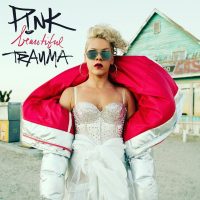 P!nk
Beautiful Trauma
★★★
Pink's new album starts with two powerful songs right from the get go. Beautiful Trauma is magnificent and Revenge should be the next heartbreak anthem in my book. That song is the pick me up that I need right now. However, in parts it is a bit too slow. Her choice to ditch the electric guitars and heavy synths, feels like a bad move. The album as a whole, doesn't have the same raw emotion that Give me a Reason had and I think that is tragic. I was really looking forward to a new album but it has left me slightly disappointed.
Gautami Sithambaram
---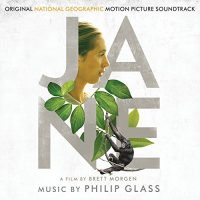 Philip Glass
Jane (Soundtrack)
★★★★★
Philip Glass has composed a beautiful soundtrack for a new documentary about anthropologist Dr Jane Goodall, while it contains all of the composer's trademark repetitive crescendo, it also has an added layer of crisp piano and symphonic zest. Any fan of Glass' work will be thrilled to add his latest output, and if you've never indulged in any of the modern classical composers works – this one is as good as his best.  Mother has a lovely stop-start quality, and when the strings come in – it's heaven. While Serengeti  is simply epic. A great addition to the overflowing Glass creative output.
Graeme Watson
---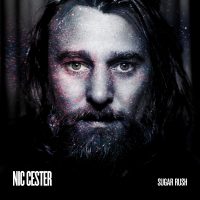 Nick Cester
Sugar Rush
★★★★
You might not know Nick Cester's name, but you've heard his voice, he's fronted Aussie pub rock band Jet, belting out their many hits. Here on his first solo release he delivers a collection of fuzzy, swirly psychedelic rock. Oozing cool on Eyes on the Horizon, his rough voice gets a workout on Hard Times, while Who Do You Think You Are? is funky and pop, it could almost be a Justin Timberlake tune. God Knows is slow and mellow, and the album's closer Walk On is a warm and embracing song about the end of a relationship that provokes an image of setting suns and underlying despair. Surprisingly wonderful.    
Graeme Watson
---
Fresh Tracks 
Check out these cool new sounds
Honey Dijon and Tim K featuring Nomi Ruiz – Why Yes- a beautiful cover of the Carly Simon tune Cindy Wilson – No One Can Tell You After four decades in the music business with the B52's, Cindy Wilson goes solo, sublime pop tune, Purple Disco Machine – Soulmatic a mix of beats and piano that slowly builds over a seven minute tune George Maple – Everybody Here Wants You Jeff Buckley's tune is transformed into a cold electronic number Flight Facilities with Emma Louise – Arty Boy ( Tennyson Remix) a great cut and paste rework that sounds like a cocktail lounge Joji – Will He an ode to an ex's new boyfriend Fever Ray – To The Moon and Back new solo material from the The Knife singer, distinctive and unique Shamir – Straight Boy a blatantly honest song about being yourself, nice change in direction for the Las Vegas raised singer Nai Palm – Blackstar / Pyramid Song / Breathing Under Water Haitus Kaiyote's vocalist delivers an epic take on Bowie and Radiohead Pet Shop Boys – Vocal (demo) intriguing early version of the dancefloor thumper      
---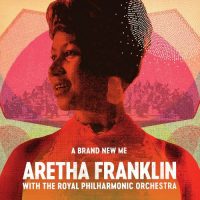 A Brand New Me
Aretha Franklin
*****
My darling believe me, believe me, for me there is no one as soulful than Aretha Franklin with the Royal Philharmonic Orchestra on the album; A Brand New Me. Elongated orchestrated harmonic introductions by the RPO, fused seamlessly, rendering the classic soulful sounds of Aretha into a richer smoother blend; like chocolate. The playlist order is considered and gets better with multiple listens. This is bigger than the big band sound, sumptuous and full of life. Play volume up, on your best speakers. Guy Gomeze 
---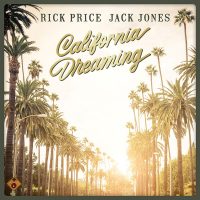 Rick Price and Jack Jones
California Dreaming
***
Jack Jones, former lead singer of Aussie band Southern Sons, and  fellow 90's troubadour Rick Price team up for an album of classics. They perform it admirably, but it's predictable fare with flawless, but uninspired, takes of the big hits of James Taylor, The Mamas and the Papas, The Eagles, Roy Orbison, The Eagles and The Doors. It's a time-trip back to the  sound of AM radio in the 1970s, it's the kind of thing you might buy your Dad for Father's Day.
Graeme Watson
---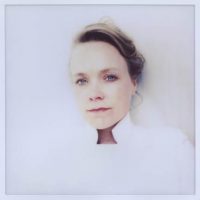 Ane Brun
Leave Me Breathless
*****
With one of the most fascinating voices in music, Norwegian singer Ane Brun's new album of covers takes well known songs and gives them an interesting twist, turning them into dark noir versions. Foreigner's  I Want to Know What Love Is, Elvis's Always on My Mind, Mariah's Hero, Maria McKee's Show Me Heaven, Shakespears Sisters' Stay and Sade's By Your Side are all reinvented and it's a fascinating listen. Jack, Rick – that's how you do it.
Graeme Watson