Nicole da Silva on the second coming of Franky Doyle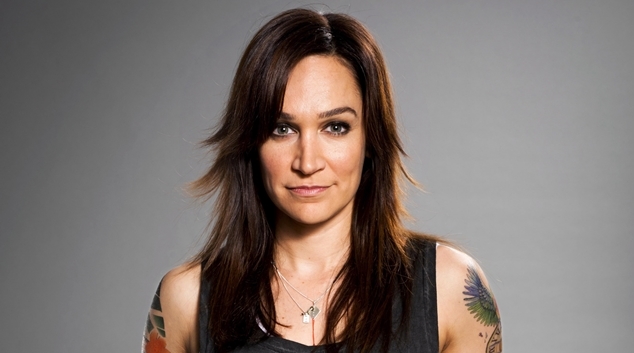 The last time OUTinPerth chatted to actress Nicole da Silva, she was eagerly awaiting the debut of Wentworth. Now the show's fifth season has just debuted and Nicole has become an internationally recognised actress thanks to her portrayal of popular character Frankie Doyle.
Alongside her success on Wentworth, Nicole has also garnered acclaim for her performance in another TV show Doctor, Doctor and begun scoring some film roles too.
We caught up with Nicole to find out more about what's in store for Frankie in the new season of Wentworth. Watch out, spoilers ahead, if you're not up to date with the show.
What has the journey of the last four years been like for you?
It's so interesting to speak to you because when we spoke before the show hadn't gone to air and we didn't know how it would be received and to be on the other end of that now, it's pretty phenomenal considering the groundswell that's been created around it, and the huge following it has it has in Australia and overseas.
Last year you pulled double duty, not only appearing in Wentworth, but also starring in Doctor Doctor. That's a rare opportunity for an actor to get two great shows at the same time.
It really is, I felt like I had the acting Gods smiling upon me. It's always great to be working when you're an actor, but particularly to be on two shows that have been so well received, and two really contrasting characters, it is a beautiful gift that I've been given.
I've made a career for myself out of playing the tough girl, the bad girl, so to then have Doctor Doctor come along, which is a complete contrast to that, was brilliant.
The new season of Wentworth has just begun screening, and in the first episode it looks like Frankie's time on the outside might be over and she's going to be behind bars again.
As things are in the Wentworth world, things can never be good for too long. So we do find Frankie in a bit of strife and she's got to muddle her way through it.
How do you feel when you get the script and see your characters having a major turn?
It's always a pleasure because you want to engage in drama, and have interesting drama. For me to have Frankie come back into the show and have this happen to her, I suppose for the actor it's a great thing – for Frankie, not so much – but you revel in that stuff because that's where the drama is.
This season is the first without central character Bea Smith, how has it been filming without Danielle Cormack on the set does it feel like someone's missing?
Yes, especially as someone who was such a big part of the show, not only as Bea Smith but as Danielle, our friend, our colleague. There was definitely an adjustment period and we were all tentative about what the show was without her.
When you appear as Frankie, there are a lot of tattoos that on Frankie's arms but not really on yours. How long do they take to apply each day.
It takes a couple of hours each day. Season 1 to 3, I had about six tattoos including a half sleeve on my arm. Then in Season 4, because I wasn't around much because Frankie was on the outside, the makeup artist and I decided wouldn't it be great if Frankie got another tattoo, and let's make it really difficult for ourselves, and make a full sleeve tattoo.
We kind of thought that was fun and interesting because she was on the outside and she can, not really predicting that Frankie would end up back inside and we'd have to spend hours every morning putting them on. It takes about two hours.
What can you let out the bag, what can you tell us about Frankie's future?
I can tell you it's tumultuous, and I can tell you it will put a lot of pressure on Frankie and Bridget, and you're going to be seeing a lot more of Frankie.
Wentworth is on Foxtel's Showtime channel. Listen to our whole chat with Nicole below.