Nigerian police tell gay people to leave the country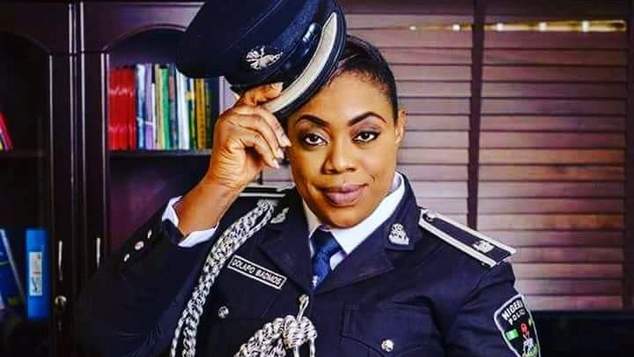 A popular Nigerian police chief has told gay people they should leave the country.
Dolapo Badmos, who is a spokesperson for the Lagos State Police Command, also called on Nigerians with evidence of homosexual activity to come forward.
In a post on social media the police chief said Nigeria was not a place for homosexuals, citing the countries 15 year prison term for those convicted of the offence.
"If you are homosexually inclined, Nigeria is not a place for you. There is a law (Same-Sex Prohibition Act) here that criminalises homosexual clubs, associations and organisations with penalties of up to 15 years in jail," Badmus wrote in Instagram.
"So, if you are a homosexual in nature, leave the country or face prosecution. But before you say, 'does this matter?' Kindly note that anything against the law of the land is criminal and all crimes will be punished accordingly no matter how small you think it is."
"Anyone convicted of entering into a same-sex marriage contract or civil union faces up to 14 years imprisonment. All LGBT candidates in Nigeria should beware."
The law was introduced in 2014 by former President Jonathan Goodluck. Polls have shown that a large majority of Nigerians support the criminalisation of homosexuality.
Dolapo Badmos is something of a celebrity police officer in Nigeria, she regularly posts images of her posing in different police uniforms.
Badmos recently speculated that a sudden rise in women's underpants being stolen was possibly linked to people using the intimate items to cast spells to bring about the premature death of the underwear owners. Badmos suggested that anyone caught stealing women's underwear would be charged with attempted murder.
OIP Staff
---