Northbridge's Universal Bar gets ready to celebrate 25 years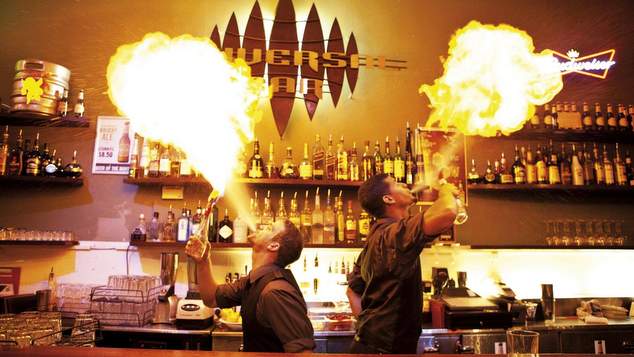 Northbridge's Universal Bar is one of the entertainment district's long standing venues, Saturday nights wouldn't be the same without the sound of a funk band permeating down William Street.
Next month, Universal Bar will celebrate 25 years in the business, commemorating their silver anniversary with a very special party on 23rd June.
Featuring live music by popular resident band Soul Corporation and local DJs, Universal Bar's Silver Anniversary Party will celebrate its new patrons and thank its regulars while acknoweleging the many hard wokring staff who have contributed to the venue.
Since its opening on William Street in April 1993, Universal Bar has been a central fixture of Northbridge's music scene supporting both touring and local bands.
Over the years, Universal Bar has also positioned itself at the forefront of Perth's craft cocktail scene, holding numerous cocktail masterclasses and competitions and allowing fellow Perth bartenders the opportunity to express their creative flair.
Venue Manager Jason Juraszek and former Venue Manager Brett Lubicz have been at the forefront of Universal Bar for over 30 years collectively – taking out numerous Australian Hotels Association (AHA) hospitality awards over the past two decades, including a 6-year consecutive reign over WA's Best Bar Services Employee Award, Brett from 2006-2008, and Jason from 2009-2011, rightfully earning them both positions in the AHA Hall of Fame.
Lubicz will be returning to Universal Bar from his post at sister venue Hotel Darwin in the Northern Territory to celebrate the 25-year milestone with his Northbridge bar family, mixing drinks alongside Juraszek on the night of the birthday bash.
Amongst the cocktails that Lubicz and Juraszek will be pouring on the night is the infamous Smokin' Aces – featuring a blend of Johnnie Walker, Dom Benedictine, Licor 43, and charred orange zest set alight by Goslings 151, giving the drink an intense smoky aroma.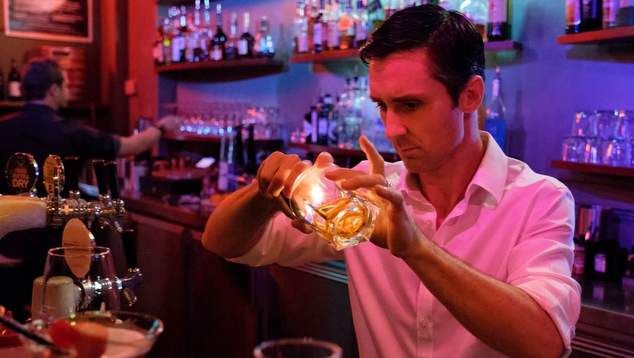 "The Northbridge streetscape has seen many changes over the past twenty-five years we've been here, and we're proud to be one of Northbridge's success stories," said General Manager Trevor Candido.
"We've built a strong reputation in the industry here in Perth for providing exceptional live music alongside quality food and beverages. We've almost become a second home for some of our regulars over the years, and this event is really to celebrate them and thank them for their years of patronage."
Candido has been at the helm of Universal Bar for the past 20 years, making him the longest-serving staff member.
Universal Bar has continued to innovate and adapt to Northbridge's changing landscape. In 1994 and 1995, extensive renovations saw the creation of a back bar, doubling the venue's capacity and growing Universal Bar's ability to host functions and live gigs.
2007 and 2008 saw further renovations take place, with an addition of an upstairs function room and al fresco area. The space hosted many functions for the local queer community including Pride WA's Lesbian Drinks event and the launch of many Pride festivals.
These additions aside, the main bar has remained the same, with its neon lights, comfortable American-style vinyl booths and New Orleans-inspired warehouse space – an ode to live music at its best.
"The Perth City Link redevelopments are now ushering in a new era for Perth nightlife, and we're excited to continue to provide quality live music to the people of Perth for years to come," Candido said.
Universal Bar's Silver Anniversary Party is on 23 June 2018, the venue will open from 4pm – 2am
OIP Staff
---