NSFW Review: The Gigi 2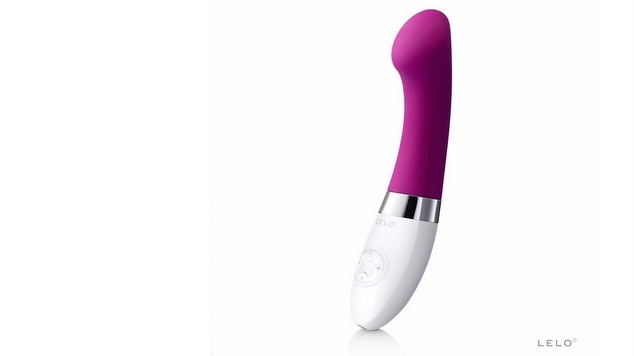 Here at the OUTinPerth office, it's not unusual for us to get sent items to review. CDs, hair products, DVDs, these are all standard fare. However, when we were sent an email from Swedish sex toy company Lelo offering to let us test out one of their products, it was a first. In the interest of preserving my journalistic integrity, I felt it would be inequitable to refuse.
Lelo's G-spot vibrator, the Gigi 2 makes some bold claims on its packaging. Introducing itself as "The World's Bestselling G-Spot Vibrator", the Gigi 2 promises to "lead you on a waltz into ecstasy, where the intensities of pleasure become impossible to describe." Challenge accepted.
With 10cm of insertable length and a girth of 9cm at its widest point, the Gigi 2 is a great size for beginners. That girth really isn't as hefty as it sounds given that the GiGi 2 is quite slender until it flares out slightly into a flattened tip. If you're a size queen, this won't be the toy for you, but many will appreciate that the Gigi 2 doesn't look as intimidating as other g-spot vibrators.
The best thing about the Gigi 2 is that it is very well designed. Its parent company is Lelo, a Swedish brand which seems intent on presenting itself as the Mercedez Benz of vibrators based on their heavier price tags and use of terms like "pleasure object" (which, to me, sounds like it could refer to any non-practical item. A "pleasure object" could be anything from a ceramic owl to a pair of fluffy dice). It seems the Swedes have cornered the market on sleek, do-it-yourself minimalism in more than just furniture.
The Gigi 2 succeeds in realizing Lelo's aim of bringing a sense of class to their products. There is a worrying trend in the "pleasure object" industry that many sex toys are designed for women in much the same way that toys are marketed to females at earlier ages: "This is for girls! Look! It's pink and covered in glitter and shaped like a bunny rabbit!" It's a very peculiar way of de-sexualizing items that are designed for, well, sex.
Lelo have prided themselves on "transforming the look, feel and function of how personal massagers are perceived", and, although I find their rhetoric a little uppity I appreciate being treated like a grown-ass woman who doesn't want a sparkly anthropomorphic dolphin hammering away at her clitoris.
The Gigi 2 has 8 modes that are relatively simple to cycle through without losing your mojo, and the controls are thankfully simple. It recharges on the wall so no need to worry about batteries. And it's totally waterproof, which is great if you feel like making your bathtime more exciting or getting arrested at a public swimming pool. It's also super quiet, which is great if you have thin walls or just don't enjoy feeling like you're humping a leaf-blower.
On the downside, the handle is fairly small which can be problematic when things get slippery. It's also not cheap, retailing at 149 earth dollars, making it probably the most expensive thing I've ever put in my vagina. Although for that price you do get a ten year quality guarantee, which to me seems excessive given that none of my relationships have lasted a quarter of that time.
While the Gigi 2 promises to waltz you into ecstasy, it's more like a soft-shoe shuffle into pleasant tingling sensations. If you're part of the 75% of women who require clitoral stimulation to get off, this isn't going to be the magical doorway to g-spot orgasms. I know. I'm sad too. However, it offers a friendly introduction to penetration and makes an excellent companion to manual or oral stimulation.
If you're looking for a vaginal Mercedes, the Gigi 2 is a nice place to start.
Sophie Joske