Reviews | Keira Knightly and Adam Driver are exposing government secrets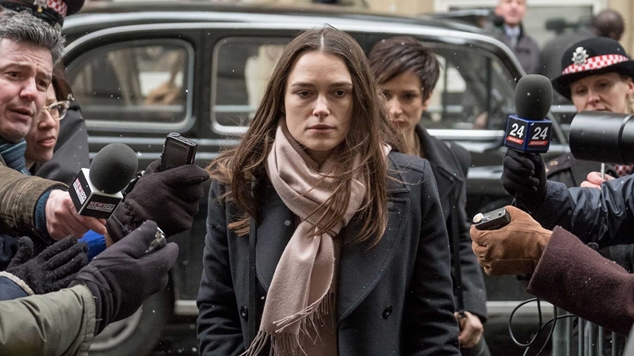 Official Secrets | Dir: Gavin Hood | In cinemas now | ★ ★ ★ ★ ½ 
Director Gavin Hood brings a very relevant true story of political corruption at the highest levels in several countries to the screen. It was 2003 and Tony Blair and George W Bush were on the news letting the world know that Saddam Hussein was stockpiling weapons of mass destruction.
Katharine Gun (Keira Knightley), a British Intelligence specialist, knew that the 'intelligence' about Iraq's weapons had been discredited and Blair and Bush were lying to the United Nations in order to attack Iraq. "Just because you're prime minister doesn't mean you get to make up your own facts" she says to herself.
Gun, who was married to a Muslim, had nothing to gain and everything to lose when she leaked a communication to try to stop an unjust war. This horrifying film centres on the personal toll when she is charged with violating the Official Secrets Act.
Human rights lawyer Ben (Ralph Fiennes) takes her case and, even though history has swept over the criminal deception undertaken by those in charge of two of the most powerful nations in the world, the human drama shows what one spirited individual can achieve.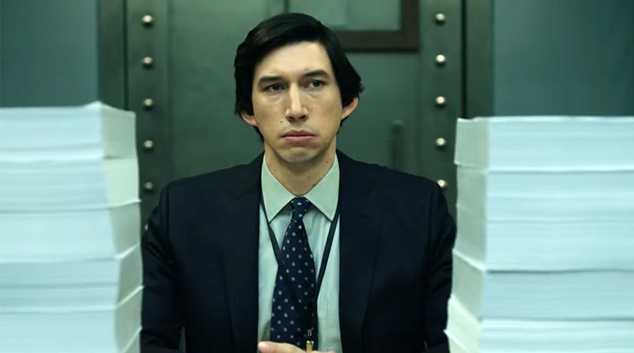 The Report | Dir: Scott Z Burns | In cinemas now | ★ ★ ★ ★ ½ 
Directed by Scott Z Burns, this film also centres on a government trying to cover up criminal corruption and the dedicated efforts of one person to expose the injustices.
Daniel Jones (Adam Driver) was lead investigator for the US Senate who worked for 5 years to report the CIA's immoral and ineffective use of torture in their Detention and Interrogation Program. A report that those in power didn't want released.
It's a brutal film, but it has to be as no one has ever been prosecuted for the human rights abuses and both the CIA and Obama's White House staff working to stop the release of the report.
Despite President Obama saying "One of the strengths that makes America exceptional is our willingness to openly confront our past, face our imperfections, make changes and do better", the full report still remains classified and only key findings were released.
Lezly Herbert
---