Oklahoma! Local drag star is ready for the show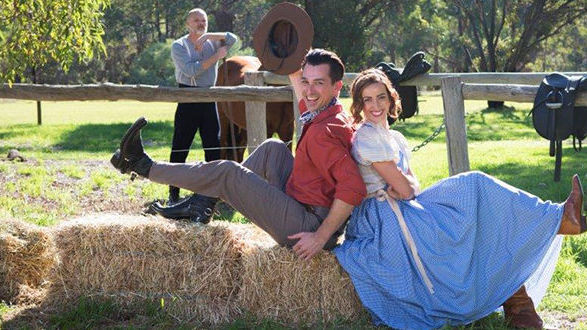 Oklahoma! It's one of the great musicals and a local production opens tomorrow night at The Regal Theatre.
Oklahoma first opened on Broadway in 1943 and it was turned into a popular film in the 1950's. It was Rodgers and Hammerstein's first collaboration together. The duo would go on to create some of the most loved musicals of the 20th century including 'Carousel', 'State Fair', 'South Pacific', 'The King and I' and 'The Sound of Music'.
Leading the cast of this local production is Brendan Hanson (Les Miserables, Cats, La Soiree) alongside WA Opera singer Emma Petteremides (The Phantom of the Opera) and Ian Cross (Les Miserables and The Sound of Music).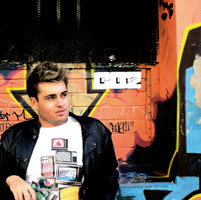 Another performer appearing in the show, who OUTinPerth readers will be familiar with, is Dean Misdale aka Feminem the Future.
Misdale said he clearly remembers the first time he encountered the musical.
"I was probably about sixteen, a theatre company which I'd just done a production of 'Bye Bye Birdie' with was doing 'Oklahoma' as their next production, but for some reason I couldn't audition or be a part of it because I was doing something else." Misdale said. "I went and saw it. When this production came up though, it had been so long I had to go back and listen to it all again."
Misdale said he enjoyed rediscovering the show and is looking forward to being part of the chorus and playing a small speaking role.
"Most of my role is ensemble, which is cool, I get to perform in 'Kansas City' and 'The Farmer and he Cowman', 'Its a Scandal, Its an outrage', 'Oklahoma' and the finale. I get to do a little bit of everything including being a dancer in the dream sequence." Misdale said.
"The leads are mind blowing" Misdale said of his fellow cast mates noting that their vocals are amazing.
The shows run will be a busy time for Misdale as after each show he quickly has to transform himself into drag DJ extraordinaire Feminem the Future for his late night club appearances, but the busy performer declares that he wouldn't have it any other way.   
Oklahoma is on at The Regal Theatre until September 26th.