When We Are Old And Gay: A love letter to the ageing LGBTI+ community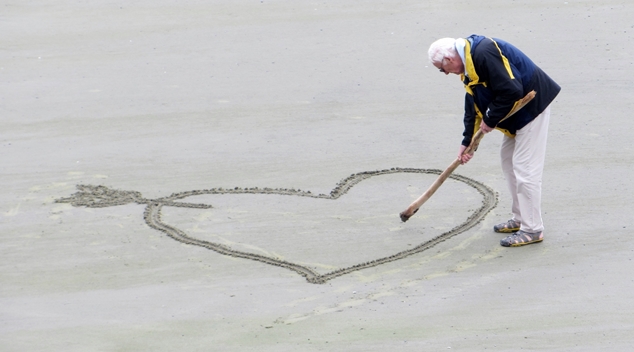 Do you remember when you first came out? Do you remember how it felt to be finally honest with yourself about who you truly were? That sense of fear but also relief that you no longer had to hide in the closet. Now, could you imagine putting yourself back in the closet?
That horrifying choice is one that has been made by countless members of our community as they enter residential aged care, an environment where they no longer feel safe to be open about their sexuality or gender identity. At a vulnerable time in their lives, their fear of mistreatment leads them to hide who they truly are. If this all seems a bit far-fetched then I highly recommend watching the highly-moving tear-jerker Gen Silent, a documentary film by Stu Maddux, which tells the stories of six senior LGBTI+ from Boston, USA and the very real fears they confront towards the ends of their lives.
Returning to the closet is just one example of the many challenges facing older LGBTI+ people in our community. In addition to being much less likely to access any support services due to fears of discrimination, they are also much more prone to suffering from isolation and loneliness. Both of these are known to have a dramatic negative effects on mental health and can also take a serious toll on physical health.
So why is it so hard for older LGBTI people to ask for the help and support they need? It's easy to forget due to the huge advances in LGBTI+ rights we now enjoy, that older generations grew up in a time when it was genuinely dangerous to be gay and when there were serious repercussions to being discovered and outed. These include being disowned by family and friends, losing your job, being bashed or worse. We have to remember that it was only in 1974 that homosexuality was no longer recognised as an illness in Australia and New Zealand and that homosexuality was only formally decriminalised in Tasmania as late as 1997. Even today the gay panic defence has yet to be overturned in South Australia.
Another contributing factor is that we as a community also tend overlook the existence of the older members of our community and many of them sadly feel completely invisible. Why do we have such a hard time imagining being both old and gay? Part of the answer comes from the associations we have. When we think of old people we tend to picture our grandparents, the archetypical old people we grew up with. But when we think about the LGBTI+ community, we more often than not turn to Pride, our biggest celebration and along with it, a mental image filled with semi-naked young men and women dancing on floats.
The other part of the answer stems perhaps from a reluctance to think about what our lives will really be like when we are old ourselves. I think we all probably have fears of being lonely, unloved, discriminated against and just generally neglected. Ironically these are the same fears shared by older LGBTI+ people today and unfortunately those fears are not unfounded.
It was for this reason that, in 2005, a group of friends got together to explore what could be done. The result was the formation of GRAI (GLBTI Rights in Ageing Inc), a community organisation of volunteers that has spearheaded multiple initiatives aimed at improving the quality of life older LGBTI+ people here in Western Australia. GRAI have been active in many areas including the conducting of research into the challenges and needs of older LGBTI+ people in Australia, providing training to raise LGBTI+ awareness of aged care providers and social outreach through their Talking Generations meetups as well as raising awareness through their quarterly GRAI MATTERS newsletter.
Although GRAI have made significant progress (particularly with aged care providers), there is still much to be done to improve the lives of older LGBTI+ people. We know that older LGBTI people are at higher risk of social isolation, being less likely to have family supports and often reluctant to access mainstream elders' groups. It is time we considered what we can do as a community to support our elders. GRAI have a membership base and invite the LGBTI+ community of all ages to get involved. They are open to new ideas and initiatives and are especially keen to hear your thoughts about what we can do as a community to foster inter-generational friendships and support networks. 
Many elders in our community were trailblazers for LGBTI+ recognition and rights, working at a time when it was dangerous to stand up and be counted. Our elders also and have many fascinating stories to share about their lives and LGBTI+ history. It's a shame we don't value these living treasures like we should. However there is no time like the present, and now is the perfect time to get out and meet your community elders. We have a lot to learn from each other!
Mike Turner
Many thanks go to June Lowe, chairperson of GRAI, whose friendly and passionate conversations provided the inspiration for this article.
---
Support OUTinPerth
Thanks for reading OUTinPerth. We can only create LGBTIQA+ focused media with your help.
If you can help support our work, please consider assisting us through a one-off contribution to our GoFundMe campaign, or a regular contribution through our Patreon appeal.