On This Gay Day: Sir Peter Pears passed away in 1986
Opera singer Peter Pears passed away on this day in 1986, aged 75. His career was closely linked with his partner composer Benjamin Britten, they worked together and were a couple for nearly 40 years.
The English tenor performed more than 10 different roles in operas written by Britten, and they were also highly regarded as recitalists of works by other composers, especially the lieder works of Schubert and Schumann.
Pears began performing and made his first recording in the 1930's. He met the composer Benjamin Britten in 1936 through a mutual friend. When their friend was killed in a car crash in 1937, they volunteered to clear his cottage of possessions, and it was during this few days their friendship – which at first was platonic-  was cemented.
Two years later the pair travelled to North America and it was during this time they became romantically involved. Britten began writing song cycles for Pears and they collaborated and remained a couple until their respective deaths.
In 1948 the couple created the Aldeburgh Festival, in a small seaside community in Suffolk. It still runs today and is a major cultural event in the region. Pears was awarded a CBE in 1957 and was knighted in 1978.
Britten died of congestive heart failure in 1976, aged just 63. Pears died a decade later in Aldeburgh, aged 75. He was buried next to Pears in the local church.
Take a look at this concert the pair delivered for the BBC in 1964, the recital focusses on traditional English songs.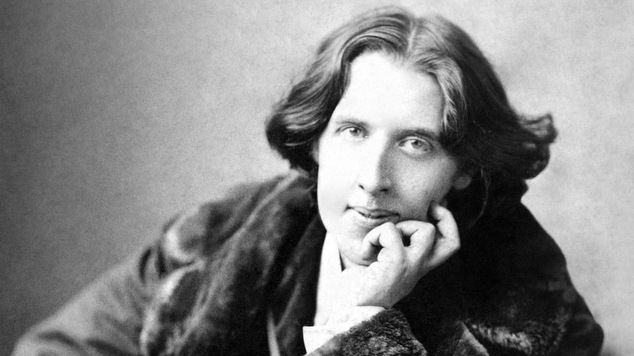 In 1895 the Oscar Wilde libel trial began
On this day in 1895 a libel trial between author Oscar Wilde and the Marquess of Queensberry began at the old Bailey in London.
On the 18th of February the Marquess of Queensberry left his calling card at Wilde's club, the Abermarle, inscribed "For Oscar Wilde, posing somdomite", a mis-spelling of a sodomite.
Wilde had a homosexual relationship with Lord Alfred 'Bosie' Douglas, the son of the Marquess. At the time such a relationship was against the law and any public suggestion that someone was gay would lead to public shaming and potential arrest.
Encouraged by Douglas, and against the advice of his friends, Wilde initiated a public prosecution of Queensberry which saw him arrested for criminal libel. If found guilty of the charge the Marquis would have faced up to two years in prison.
The case became a cause célèbre as salacious details of the author's life were shared in court. In court The Marquis of Queensberry argued that his accusation was true, and to prove his case he hired investigators to seek out sex workers from London's Victorian underground who had interacted with Wilde in the past.
At the trial Wilde was questioned about his association with young men from lower classes, and when the defence announced they had several witnesses wiling to testify that they had been engaged by Wilde as sex workers the author withdrew the charges. Subsequently the Marquis of Queensberry was acquitted.
After Wilde left the court a warrant was issued for his arrest on charges of sodomy and gross indecency. Wilde was arrested on 6th April, and authorities moved quickly to put him on trial. The case against Wilde opened on 26th April just weeks after he had been charged.
When the jury was unable to reach a verdict, Wilde was released from prison, but the government persisted with the charges and he returned to court the following month where a judge found him guilty of gross indecency.
In sentencing Wilde the judge, Mr Justice Willis, described the maximum sentence allowed as "totally inadequate for a case such as this", and that the case was "the worst case I have ever tried".
Wilde was sentence to two years hard labour, which including walking a treadmill and separating the fibres in scraps of old navy ropes. Wilde was released from prison in 1897, he immediately sailed to France never to return to the United Kingdom.
He died three years later on 30 November 1900 having contracted meningitis. He is buried in Paris.
In 1995 Wilde was remembered by the installment of a stained glass window in Poet's Corner of Westminster Abbey.  In 2017 Oscar Wilde was one of 50,000 men who was pardoned for homosexual acts with the introduction of what is informally known as Alan Turing law.
Wilde's poems, novels and plays have remained eternally popular since his death.
OIP Staff, this post was first published in 2021 and subsequently updated. 
---

Love OUTinPerth Campaign
Help support the publication of OUTinPerth by contributing to our
GoFundMe campaign.