One Nation's Richard Eldridge apologies for offensive comments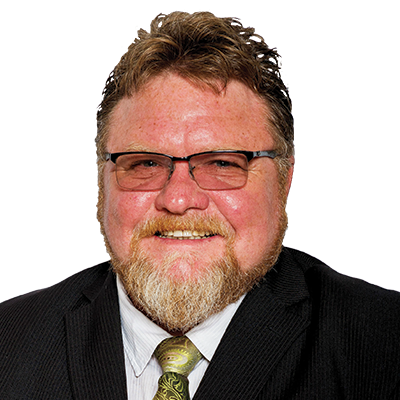 One Nation's Richard Eldridge has apologised for comments he made on a Twitter account prior to standing as a political candidate.
Speaking to 6PR's new drive time host Oliver Peterson, Eldridge said the tweets from the account named 'Ned Kelly' were usually sent while the ABC's program Q&A was screening.
He explained that the tweets were meant to stir up trouble but he said he had not intended for them to be taken seriously.
Eldridge had previously described his comments as "locker room talk' evoking a defence previously used by US President Donald Trump.
I unequivocally apologise. I don't believe in any of them. It was a satirical account I opened up. A lot of them are re-tweets," he said.
WA Today has reported that while Eldridge admits that he wrote the tweets they were not published in his name and he had intended them to be satirical.
Among the offensive remarks were descriptions of same sex relationships as "poo games" and a suggestion that if marriage equality was achieved wedding certificates for gay couples should be called "poof proof certificates".
Concern was also raised about comments made about indigenous Australians and Muslim people.
Eldridge said these comments were not a representation of how he felt about members of the LGBTI community, sharing that he even knows a lady from the gym who is a lesbian.
His comments are just one recent example where candidates from Pauline Hanson's One Nation have been revealed to have made homophobic or racist comments.
Lynn MacLaren, The Greens MLC who is standing for the same South Metro region as Eldridge, said the comments were a clear indication that One Nation should not be given a space in the WA parliament.
"As a society, we show zero tolerance for this kind of language and behaviour in our schools, in our laws and in most institutions, social circles and work places," Ms MacLaren said.
"So we should not accept it for a moment among people who aspire to public office." MacLaren said.
Eldrigde told 6PR that at the start of the campaign One Nation candidates had been told to go through their social media accounts and delete anything that might be considered offensive.
Fellow candidates Michelle Meyers and Ross Slater might not have got the memo.
Graeme Watson