Out For Australia seek LGBTIQ+ role models for '30 Under 30′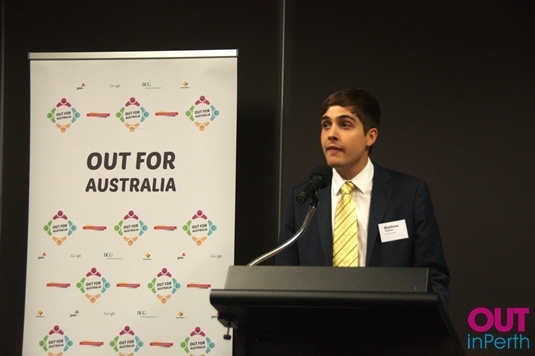 Out For Australia are celebrating the next generation of LGBTIQ+ role models with 30 Under 30.
Supported by Boston Consulting Group, the selection will acknowledge and celebrate young LGBTIQ+ role models from across the country and recognise the next generation of leaders.
"We are on the search for the Out for Australia 30 Under 30 role models and leaders from across Australia. Out for Australia's vision is to create an Australia where every LGBTIQ student and professional is confident to be their true and authentic self in workplaces which celebrate diversity," the event's website reads.

"We want to recognise our peers and celebrate the young LGBTIQ role models who serve as a positive example for the values, attitudes and behaviours that Out for Australia exemplifies. These people show us what is possible in the face of adversity and inspire us to better ourselves by living lives guided by authenticity, courage and resilience."
Eligible nominees should have demonstrated "tangible contribution/s to bettering the lives of LGBTIQ people in Australia; success in their respective career; and living the qualities of a role model – authenticity, courage and resilience."
The selection panel will include Out for Australia's Student and Communications Manager Vasudha Punyane, Activist and Director of State Development Paige Wilcox, Former CEO Luke Furness, BCG Associate Stephanie White and Managing Director of BGC Anna Green.
Nominations close Friday 19th July ahead of the ceremony in Sydney on Wednesday 25th September. To nominate or for more information head to outforaustralia.org
OIP Staff
---